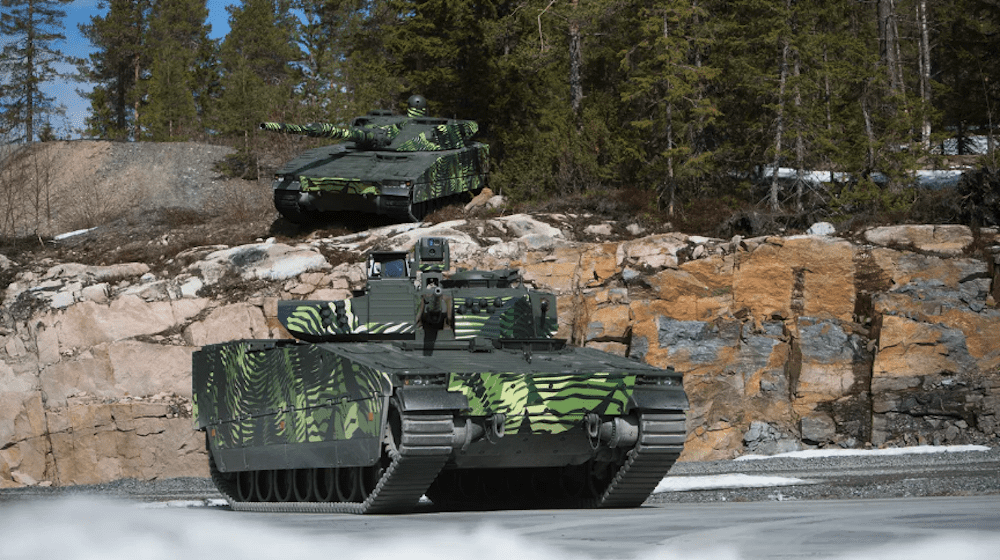 BAE Systems has signed a non-binding Memorandum of Understanding (MoU) with the governments of the Czech Republic and Sweden for the delivery of CV90 combat vehicles.
The MoU provides a framework for negotiations of an agreement to deliver CV90s to the Armed Forces of the Czech Republic. Contract negotiations are expected to take place in the first half of 2023.
According to BAE Systems, the terms of the MoU will enable the governments of Sweden and the Czech Republic to cooperate on military affairs including training, support and ongoing education for troops and equipment operators, as well as collaboration on the acquisition and support of CV90 vehicles.
The agreement also lays out the possibility of future collaboration between the two nations on the development of upgrades, new technology and on-going support for the CV90.
The MoU specifies that the ongoing negotiations with BAE Systems will include: reaching an agreement for the purchase of 210 infantry fighting vehicles; meeting the need for indigenous long term support for the vehicles; and, delivering on a requirement of a commitment for a robust Czech industrial participation program.
"We are very pleased with the progress we have made in our discussions with the Czech Republic and the Kingdom of Sweden," said Tommy Gustafsson-Rask, president of BAE Systems Hägglunds in Örnsköldsvik, Sweden, which designs and produces the CV90. "We look forward to concluding contract negotiations in the new year, with the commitment to supporting the Czech Armed Forces in enhancing their defense and combat capabilities with the modern, combat-proven CV90."
Under the proposed agreement, the Czech Army will receive the newest iteration of the CV90, known as the CV90MkIV, with the latest advanced capabilities and digital technology. The vehicle combines improved battlefield speed and handling with an upgraded electronic architecture to support future growth and meet the needs of the evolving battlefield.
Once the contract is finalized, the Czech Republic will become the ninth country to purchase the CV90 for its armed forces.