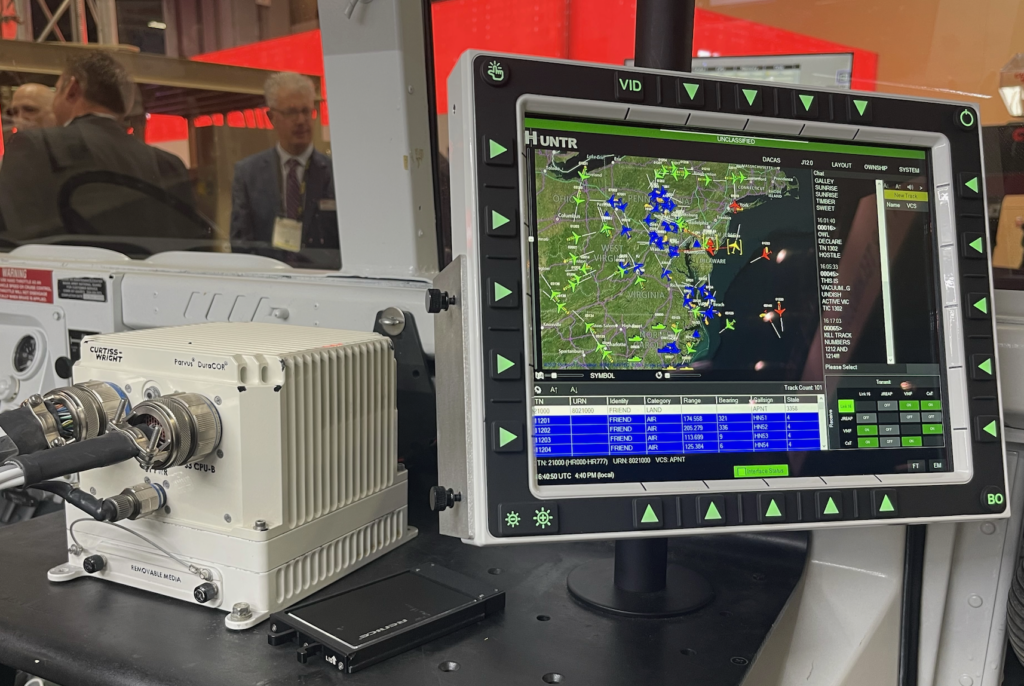 Curtiss-Wright Corporation has been contracted by General Dynamics Land Systems (GDLS) to provide its Modular Open Systems Approach (MOSA) technology for use in the Managed Switch Field Upgrade program for the U.S. Army's Stryker ground combat vehicle. 
Under the contract, Curtiss-Wright will supply GDLS with its compact and rugged DBH-670 Digital Beachhead line replaceable unit, which combines a flexible Ethernet switch and a powerful Vehicle Management Computer to provide an essential foundation for modern ground vehicle digital architectures. 
The contract will continue the deployment of Curtiss-Wright's DBH-670 Digital Beachhead, which has been successfully fielded on the Stryker combat vehicle platform for over five years. Curtiss-Wright's DBH-670, designed for the harshest battlefield environments, uniquely hosts a U.S. Army VICTORY network switch and vehicle management computer in a size, weight, power and cost (SWaP-C) optimized LRU. The DBH-670 provides central network services to enable a true network centric architecture whereby common services are available to all connected and authorized equipment on the platform.
Curtiss-Wright is performing the work within its Defense Solutions division in the Defense Electronics segment.
"Curtiss-Wright is very proud to have been selected by General Dynamics Land Systems to provide our rugged vehicle management processing and Ethernet switch technology to support the upgrade of the Stryker combat vehicle," said Lynn M. Bamford, Chair and CEO of Curtiss-Wright Corporation. "This award reflects our leadership in commercial-off-the-shelf (COTS) technologies and closely aligns with our strategy of delivering best-in-class solutions based on the Modular Open Systems Approach mandated by the U.S. DoD."