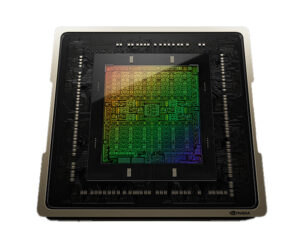 Crystal Group, Inc. has integrated the NVIDIA L4 Tensor Core Graphics Processing Unit (GPU) into its portfolio of rugged hardware.
The NVIDIA L4 GPU replaces its predecessor—the NVIDIA T4—and incorporates updates such as improved performance for Artificial Intelligence (AI) and Machine Learning (ML) operations.
Other benefits of the NVIDIA L4 GPU include:
Compact and versatile size, enabling use in any size server
Improved compute performance nearly four-fold for AI/ML, video streaming and rendering over NVIDIA T4
Requires less energy, reduces heat and allows for longer mission time even while power is limited
Integration with Intel's 4th Generation Scalable Processor provides a drastic upgrade in internal bus speed, enhancing GPU performance
"The NVIDIA L4 GPU is an essential upgrade for edge computing, where strict size restrictions and high performance are consistently a requirement for our customers," said Todd Prouty, senior business development manager at Crystal Group. "Crystal Group engineers are able to efficiently incorporate this new technology in applications where extremely fast data processing is imperative."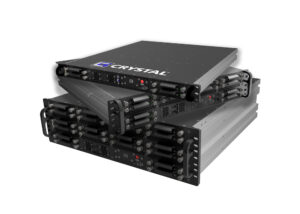 Crystal Group's modular hardware design allows for next-generation technology, like the NVIDIA L4 GPU, to be easily implemented with its FG2 1U, 2U and 3U servers. With environmental testing already complete, Crystal Group customers can begin incorporating this new technology.
"Crystal Group's integration of the unmatched compute power of the NVIDIA L4 Tensor Core GPU into its portfolio is unlocking the new era of AI at the edge for its customer base," said Kevin Connors, vice president of sales for strategic accounts at NVIDIA. "Edge computing for AI is greatly improved with the speed and efficiency of the NVIDIA L4 in Crystal Group's hardware."
Find manufacturers and suppliers of Rugged Embedded Computing technology >>