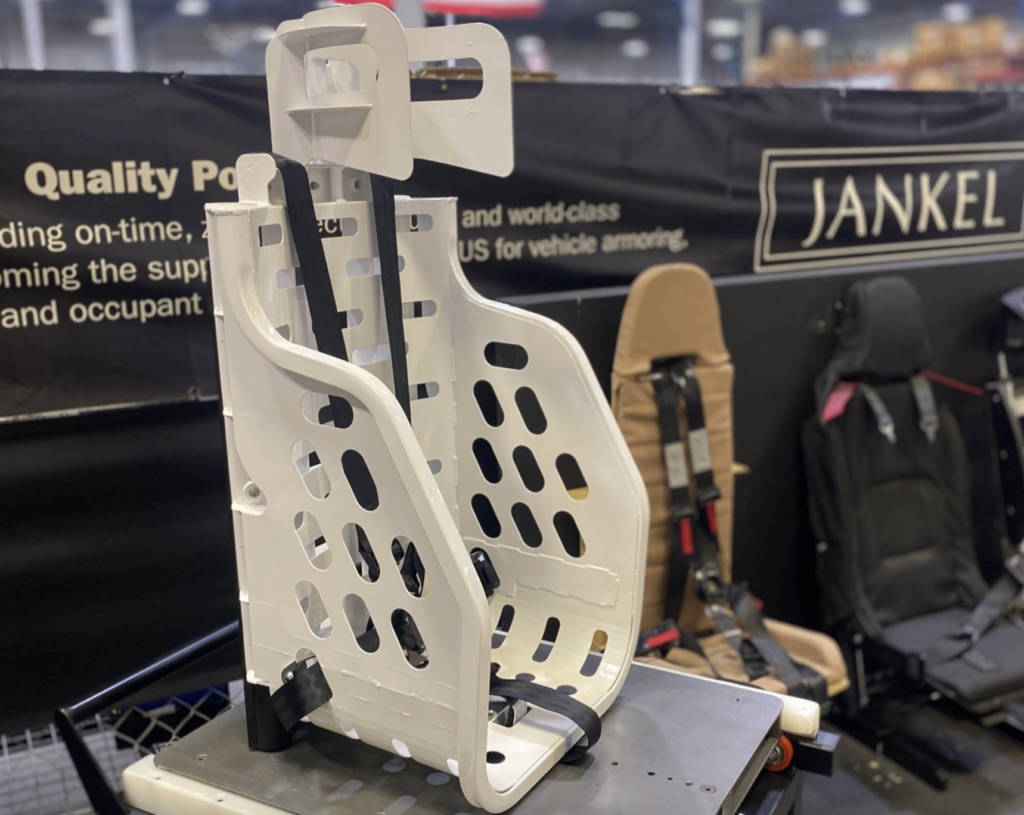 Corvid Technologies has teamed with Jankel Tactical Systems to deliver results on a US Department of Defense (DoD) Small Business Innovation Research (SBIR) program which aims to develop new vehicle seating system technologies that provide protection from a variety of high-energy threats with dynamics that are multi-directional.
The Corvid/Jankel solution combines proven Jankel seating technologies with new innovations produced using the computational analysis and design expertise of Corvid and its Velodyne high-fidelity computational physics solver.
The DoD customer has awarded Jankel and Corvid Phase I and Phase II SBIR funding to develop their protective seating system solution. In the successful execution of these contracts, the Jankel/Corvid team has leveraged the respective skills of both companies to deliver innovation, fresh thinking, and a science-led approach. While vehicle seating systems that protect against underbody blast threats are a matured technology and a core existing product group for Jankel, the threat environment for an armored vehicle consists of more than just underbody blast, and seating technologies must evolve to provide protection against a greater variety of threats, including those which come from multiple directions. This joint project will deliver a technology demonstrator seating system that protects against diverse and multi-directional threats.
David Robinson, President and CEO at Corvid Technologies, said; "We selected Jankel Tactical Systems as a partner given their established position in the Defense vehicle seating market. Jankel's quick-response capabilities in combination with Corvid's particular engineering analysis skill set allows our team to deliver prototype engineering solutions that are both innovative and compliant – exactly what a project like this requires. We are confident that the team we have formed here will be able to solve the unique challenges set by our customer."
John Kyler, President at Jankel Tactical Systems, added; "We're really pleased to have teamed with Corvid Technologies on this SBIR project. Protected vehicle seating system technology is something that we've been successfully developing for many years and our seating systems are in service across multiple defense platforms, globally. Taking our existing protection systems and evolving them to meet emerging threats is an exciting proposition and adding our skill set to that of Corvid has created a project team that combines our respective strengths in exactly the right way. I'm looking forward to seeing the results."