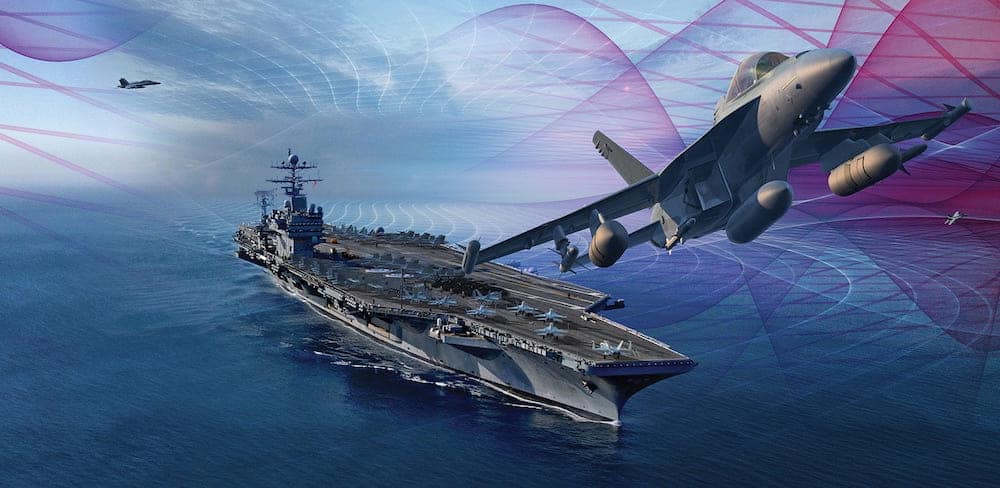 Triumph Group has been awarded a multi-year contract to deliver air inlet and exhaust electro-mechanical door actuators and an advanced electronic control system for the US Navy's Next Generation Jammer Mid-Band (NGJ-MB) pod.
Awarded by Raytheon Intelligence & Space, the contract covers production demand for Low-Rate Initial Production (LRIP) Lots I and II as well as non-recurring engineering for product and producibility enhancement. The work will be performed at Triumph's Actuation Products & Services facility located in Redmond, Washington.
The NGJ is the US Navy's advanced electronic attack system that offensively denies, disrupts, and degrades enemy technology, including air-defense systems and communications. NGJ-MB uses the latest digital, software-based and Active Electronically Scanned Array (AESA) technologies. This allows operators to non-kinetically attack significantly more targets and at greater distances.
"Knowing that we play a key part in the success of the Next Generation Jammer Mid-Band program is exciting and aligns with our mission to partner with our customers to solve their hardest challenges with industry-leading technologies and innovation," said Mike Boland, President of Triumph Actuation Products & Services. "Our experience in designing and manufacturing actuators and controls will enhance the performance, reliability and affordability of the Next Generation Jammer Mid-Band."