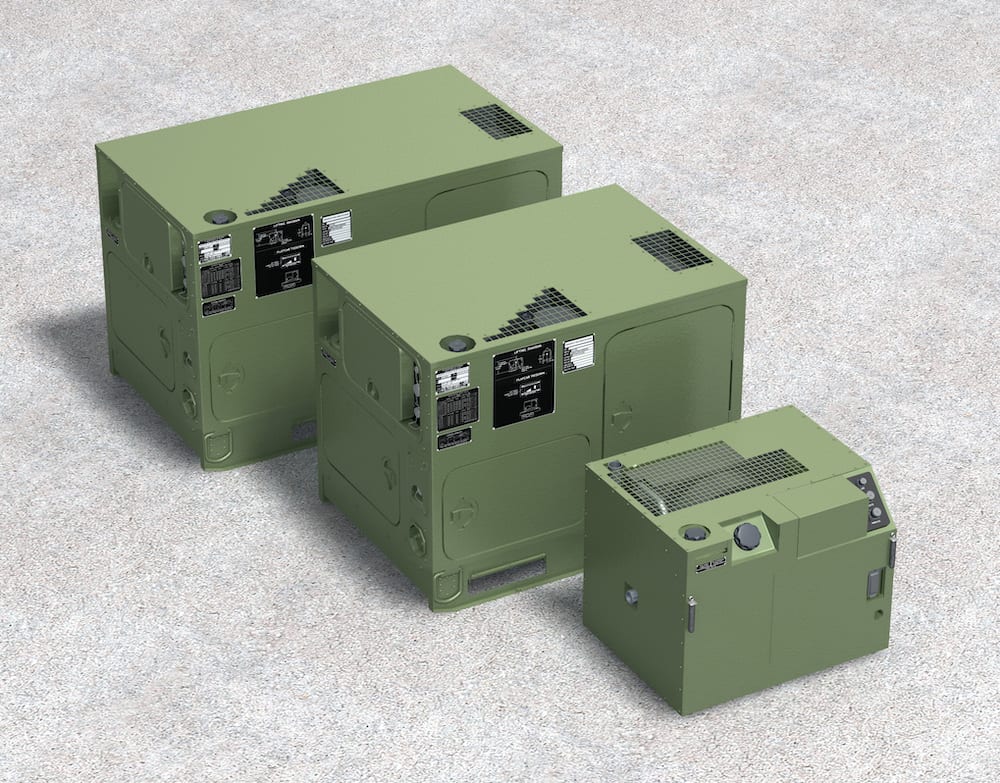 LiquidPiston, Inc. has been awarded an $8.3 million contract by Parsons Corporation to integrate its recently launched rotary X-Engine, the XTS-210, into a lightweight, heavy-fuel, compact 10 kW generator set (genset) to be field-tested by the US Army.
The LiquidPiston genset will be approximately one-quarter the size and weight of the currently fielded Advanced Medium Mobile Power Source (AMMPS) generator system.
Due to LiquidPiston's High Efficiency Hybrid Thermodynamic Cycle (HEHC) and its compact rotary engine, it will be 75% lighter than AMMPS, man-portable, space and fuel-efficient, occupying only 9 cubic feet of space and using up to 8% less fuel than AMMPS.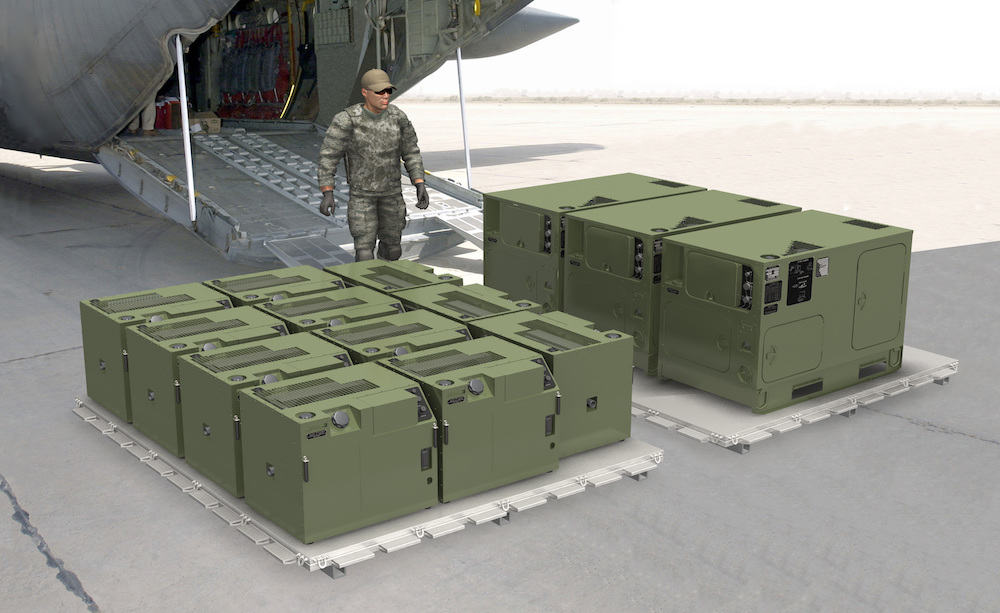 The weight and inefficiency of current military mobile generators makes them a potential hazard in transit. LiquidPiston's 10 kW genset could enable up to 4x the power to be deployed for the same transport volume as currently-fielded gensets, reducing refueling frequency and risk to the troops.
Its smaller footprint and inverter type operation means it could replace multiple existing generator power classes with a single platform, greatly simplifying Army genset procurement and logistics.
LiquidPiston's generator solution is the result of decades of engine research and development, coupled with more than 10 contracts secured with the U.S. Department of Defense and over $20 million awarded in development funding over the past 24 months. Its expected to serve as a building block that will yield a family of modernized Tactical Electric Power (TEP) sources with similar efficiency and size reduction benefits.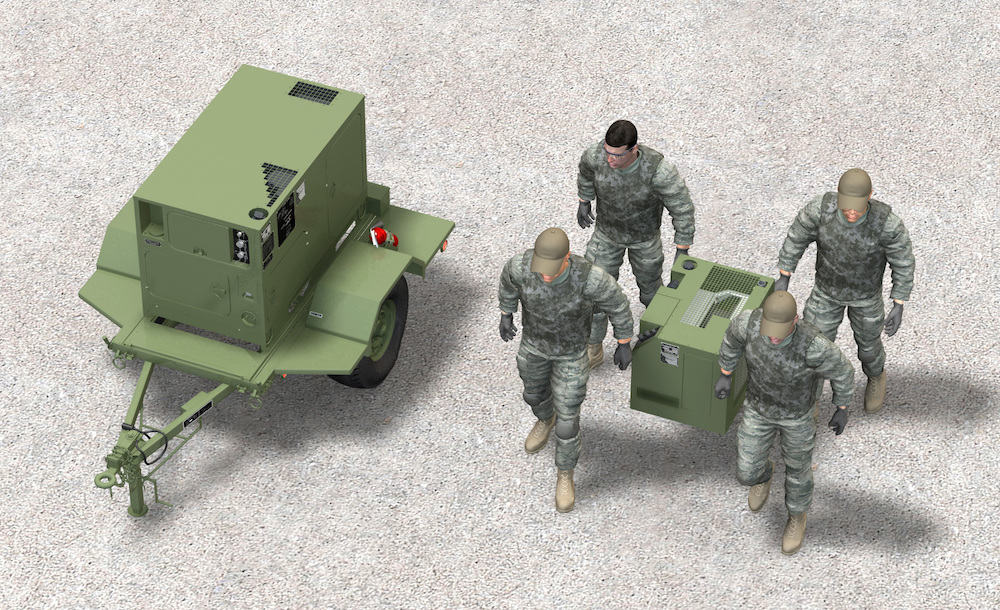 "For our troops to successfully operate around the world, having a reliable, lightweight power source is imperative," said Col. Kathy M. Brown, Project Manager, Expeditionary Energy & Sustainment Systems, U.S. Army. "By significantly reducing the challenges of delivering essential power to our personnel, often operating in remote or contested terrain, this new capability will help improve military effectiveness and protect American lives."
"Imagine the possibilities that are created when soldiers no longer have to haul a massive and inefficient generator on a towed trailer. This generator can have a revolutionary impact on the lives – and the mission success – of our armed forces," added Dr. Alec Shkolnik, co-founder and CEO of LiquidPiston. "This award demonstrates a deep commitment by the Army to help LiquidPiston develop an ultra-light and portable power generation system, first for military applications and later for a range of commercial applications in the over $4B global portable generator market."
Find manufacturers and suppliers of power supplies for military and defense operations >>