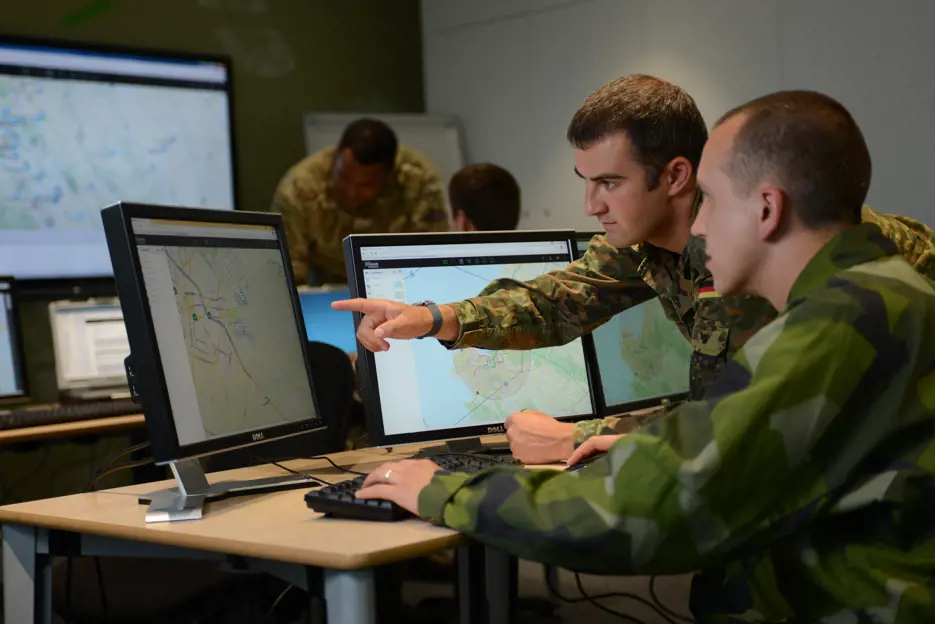 The Bundeswehr has signed a significant framework agreement with Systematic.
The seven-year maintenance contract represents a major milestone in the digitalization efforts of the Bundeswehr, as it will ensure their SitaWare software is kept up-to-date with the ever-evolving product roadmap.
Systematic's SitaWare Headquarters, an interoperable C4ISR software solution, and SitaWare Frontline, a battle management application designed for the tactical level, as well as IRIS military messaging products, are already in use in Germany, and implemented, as part of the Mission Enabling Service Bundeswehr [MESBw].
"It is a huge commitment from the Bundeswehr to its on-going digitalization," said Sven Trusch, Managing Director of Systematic's German subsidiary. "Today, SitaWare Headquarters and SitaWare Frontline are available to a large number of users through MESBw. We are delighted to be continuing our work with the Bundeswehr through this contract, which represents both the strength of our existing partnership, but also our ongoing commitment to the future of the German Armed Forces."
One notable advantage of the agreement is that it also grants the Bundeswehr an opportunity to influence Systematic's future roadmap for the SitaWare Suite. The Bundeswehr's insights, requirements, and feedback will play a pivotal role in shaping the development of future iterations and updates to the products.
The collaboration will have a significant impact on the broader SitaWare community which comprises users from more than 50 nations, of which 15 are NATO alliance member states. With the Bundeswehr's active involvement, the SitaWare Suite will continue to evolve and address the operational needs of diverse defense forces, promoting enhanced interoperability, streamlined command and control capabilities, and optimized situational awareness.
Sven Trusch added; "We are honored to have the Bundeswehr's trust and confidence in our software. Their partnership and influence on our future roadmap will have far-reaching benefits for the whole SitaWare community".