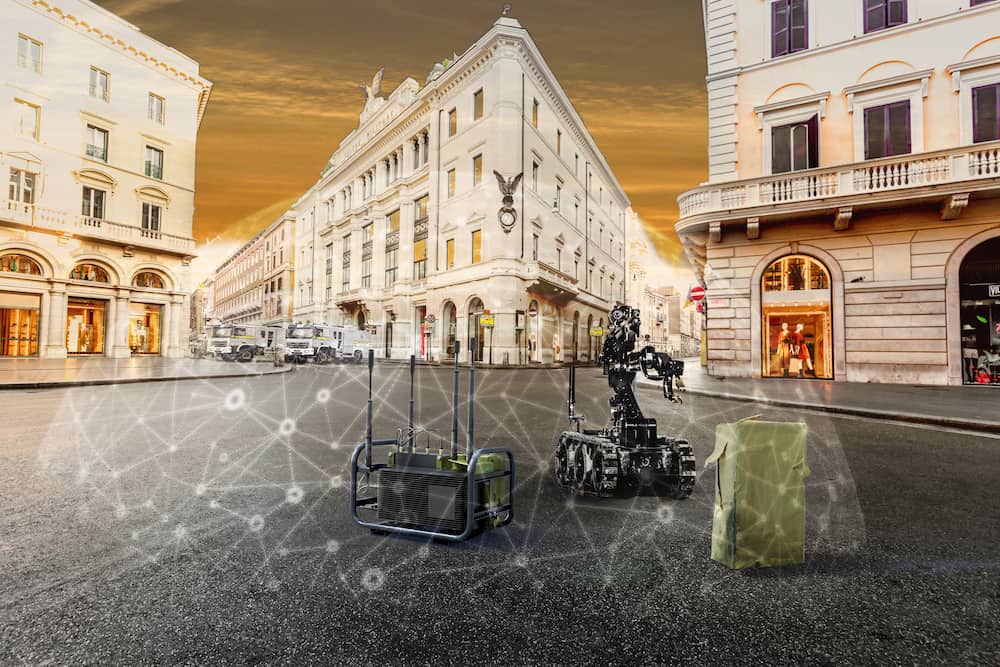 The UK Ministry of Defence (MoD)'s Defence Equipment and Support (DE&S) organization has selected the Leonardo-led 'Team Endure' to equip British Army personnel with digital protection against remotely-triggered bombs.
Leonardo's team includes innovative UK small and medium-sized businesses (SMEs) CommsAudit, Elma Electronic, Kirintec and Waymont Consulting, as well as defense experts Marshall Land Systems and training specialist EWS.
The new equipment will shield personnel against remotely triggered devices by scanning airwaves for remote control signals that are attempting to detonate an explosive device and jamming these transmissions using advanced new digital techniques.
Under the contract, worth over £40 million, Team Endure will deploy technology when Army specialists respond to civil emergencies around the UK in support of the police and other civil authorities.
Around 50% of the value of the contract will be delivered by onshore SME businesses and Leonardo has already identified potential export opportunities for the new technology.
First deliveries of the new equipment, which includes vehicle-mounted and portable modules, will take place from Autumn 2024. It will be deployed in 2025 by the British Army's 11 Explosive Ordnance Disposal (EOD) & Search Regiment of the Royal Logistic Corps, the specialist unit responsible for explosive device and munitions disposal.
Leonardo is acting as the systems integrator for the new equipment, a majority of which is produced by technical SMEs around the UK. This is the first application of the MoD's Land Cyber and ElectroMagnetic Architecture (CEMA), which has been developed to specifically meet the requirements for Electronic Counter Measure (ECM) applications. This is the underpinning element for future ECM programs and aligns with defense policy on designing systems with open architectures, to enable flexible deployment, upgrade and 'evergreening' of both hardware and software capabilities over the life of the system.
Under the contract, Leonardo will also provide in-service support services to the MoD. This support is initially contracted for two years, after which there are contract options to extend.
To ensure the new capability stays relevant and to ensure long-term value for money, the hardware is future-proofed with potential for upgrade. Leonardo expects future capability to be introduced digitally via software upgrade, although the open architecture standards model aims to make any necessary hardware upgrades/obsolescence management simple.