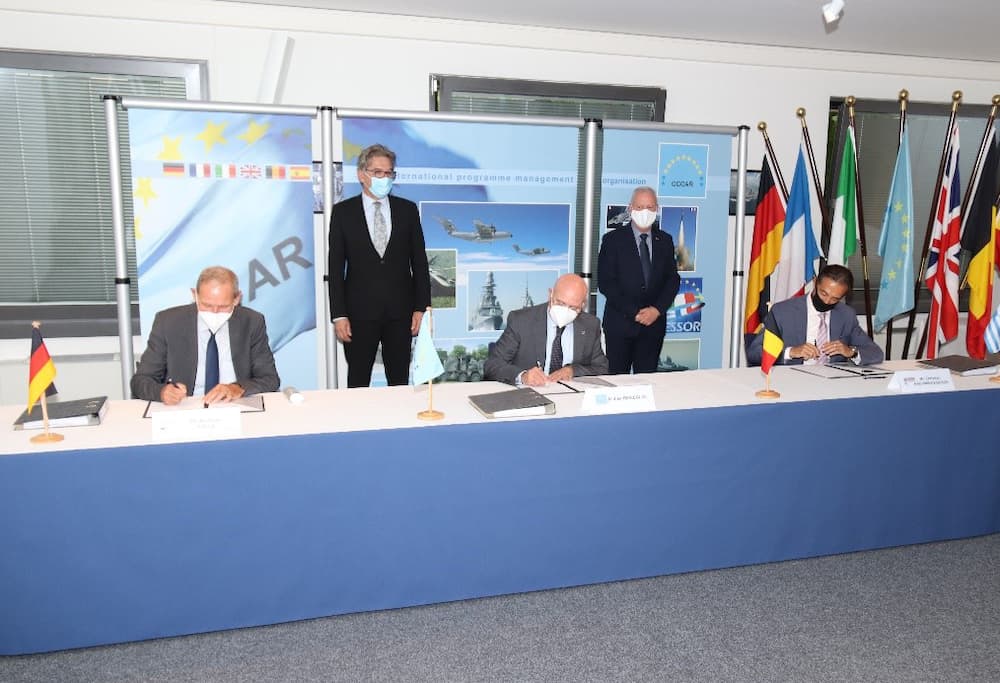 The multinational procurement organisation Organisation Conjointe de Cooperation en matière d'Armement (OCCAR) has selected the consortium of Hensoldt and Theon Sensors for the production and delivery of Binocular Night Vision Goggles (BNVG) under the Night Vision Capability Program.
The first phase alone will amount to a high two-digit million euro value and delivery is expected to start in 2021.
The contract includes 4,550 for Belgian Defense and 5,000 for the German Bundeswehr, as well as an option for another 20,000 BNVG for Germany. A full maintenance and repair service for up to 15 years is also included, as well as a series of accessories that will be delivered to the users.
"The successful cooperation between Hensoldt and Theon Sensors is a win-win situation for Belgium, Germany and our two companies. This is undoubtedly a great success in an extremely important and great competition," said Andreas Hülle, Managing Director Hensoldt Optronics GmbH.
"This also opens the doors for synergies and co-operation in other areas within Europe. As a proud supplier to the German Bundeswehr with our sights and scopes for the Future Soldier Program IdZ, we are happy to extend our portfolio with Binocular Night Vision Goggles and to continue to supply the Belgian Defense."
Hensoldt and Theon Sensors will provide the Mikron 16mm BNVG, created by Theon Sensors. Mikron is a modified version from the NYX family of Theon Sensors. Using 16 mm tubes, the size and the weight of the binoculars are reduced by up to 20% without a major reduction in performance.
While Mikron is already in operation with various European end users, this is the first major contract that Theon Sensors has received for this new state-of-the-art system.