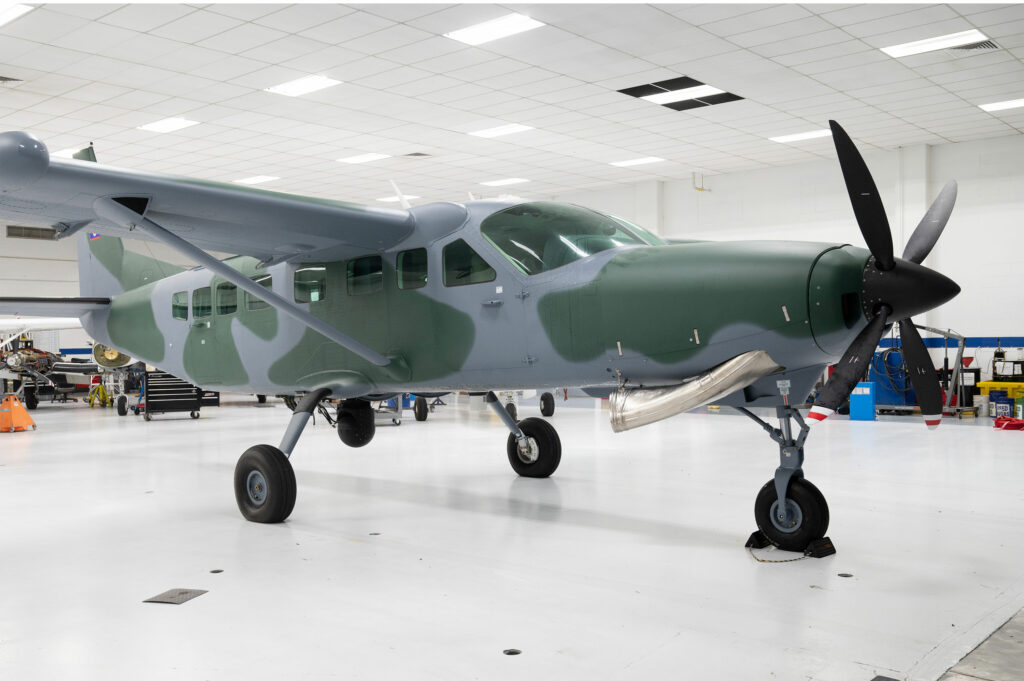 Textron Aviation Inc. has delivered a special mission Cessna Grand Caravan EX aircraft to the Belize Ministry of National Defense and Border Security. The Foreign Military Sale (FMS) contract was executed by the U.S. Army Contracting Command, Redstone Arsenal, Huntsville, Alabama.
The special mission Grand Caravan EX is fitted with an Electro-Optical/Infra-Red (EO/IR) sensor, operator mission console, tactical radios and data link. Textron Aviation will provide pilot, mission operator and maintenance training, as well as an in-country field service representative.
Textron Aviation specializes in airborne solutions for critical missions, providing the high performance and flight characteristics required to address the unique challenges of special mission operations for government, military and commercial customers.
Bob Gibbs, vice president, Special Mission Sales commented; "The Grand Caravan EX delivered to the Belize Ministry of National Defense and Border Security will be used as a multi-mission platform for Intelligence, Surveillance and Reconnaissance (ISR), Casualty Evacuation (CASEVAC), Search and Rescue (SAR), Air Mobility, Light Air Drop and other operations as necessary. This is the first Caravan EX in the service of the Belize Ministry of National Defense and Border Security."
Cessna Caravans fulfill roles for multiple missions, ranging from flight training to recreation, commuter airlines to VIP transport, cargo carriers and humanitarian missions. The Grand Caravan EX aircraft is known for its dependable and efficient performance by regional airlines, charter operators, cargo carriers and special mission operators worldwide. The aircraft offers an impressive output of 867 horsepower and a rate of climb of 1,275 feet per minute.
The Cessna Caravan platform has seen more than 3,000 aircraft delivered that are certified in 100 countries with nearly 24 million flight hours amassed worldwide since the aircraft was introduced.