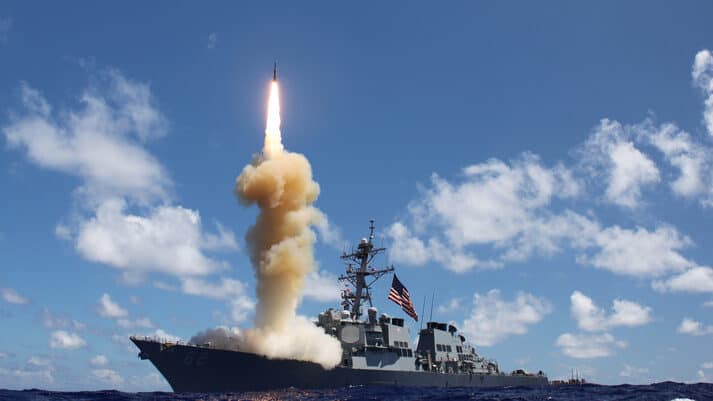 BAE Systems, Inc. has won a U.S. Navy contract to serve as the design agent for the mechanical portion of the Mk 41 Vertical Launch System (VLS), a missile canister launching system with missiles and associated hardware located below the armored deck.
BAE will provide design, development, test, product improvement, and sustaining support for current and legacy VLS systems. The company will also continue to design and support canisters used to store, transport, and launch the missiles from the VLS.
"This award demonstrates that BAE Systems is an industry leader when it comes to the VLS solution for the Navy's fleet of Ticonderoga-class cruisers and Arleigh Burke-class destroyers," said Brent Butcher, Vice President of the weapon systems product line at BAE Systems.
The Mk 41 VLS is a shipborne missile canister launching system that provides a rapid-fire launch capability against hostile threats.
Each VLS can simultaneously prepare one missile in each half of a launcher module, which allows for fast reaction to threats with concentrated and continuous firepower. Typically, each cell can hold different types of missiles, allowing the ship flexibility to load the best set for any given mission.
The Mk 41 VLS is capable of launching the Standard Missile SM-2, SM-3, and SM-6 variants; the Tomahawk Land Attack Cruise Missile; the NATO Seasparrow and Evolved Seasparrow; and the Vertical Launch Anti-Submarine Rocket.
Work on this contract begins immediately and will primarily be performed in Minneapolis, Minnesota.