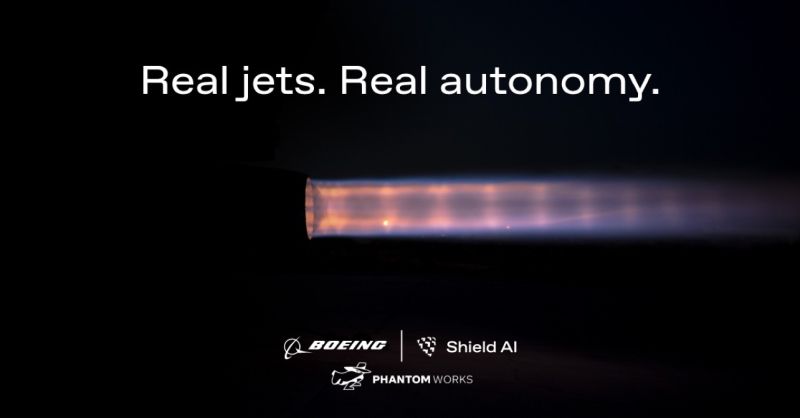 Boeing and Shield AI have signed a memorandum of understanding to explore strategic collaboration in the areas of autonomous capabilities and artificial intelligence on current and future defense programs.
Shield AI created Hivemind, an artificial intelligence pilot that has flown a variety of aircraft. According to Shield AI, the AI pilot can also enable swarms of drones and aircraft to operate autonomously without GPS, communications or a human pilot in the cockpit.
"AI pilots are the most strategic deterrent technology since the introduction of stealth aircraft and have proven successful in flying air-combat scenarios" said Brandon Tseng, president and co-founder of Shield AI and a former Navy SEAL. "Integrating Boeing aircraft with our AI pilot would redefine what large aircraft, crewed or uncrewed, could do. As the world leader in aerospace technology, Boeing has been exceptionally easy to engage with, so we are excited to expand our scope of work to co-develop, productize and bring to market the world's best AI pilot for large aircraft."
Steve Nordlund, vice president and general manager for Boeing's Air Dominance organization said of the collaboration; "Boeing continues to leverage talent from across the enterprise to make great strides in autonomous capabilities and programs in recent years. Collaborating with Shield AI, the leader in AI pilots, will accelerate our ability to deliver these capabilities to the warfighter."
The agreement was signed at the Air Force Association Warfare Symposium and will be managed by Boeing Phantom Works.