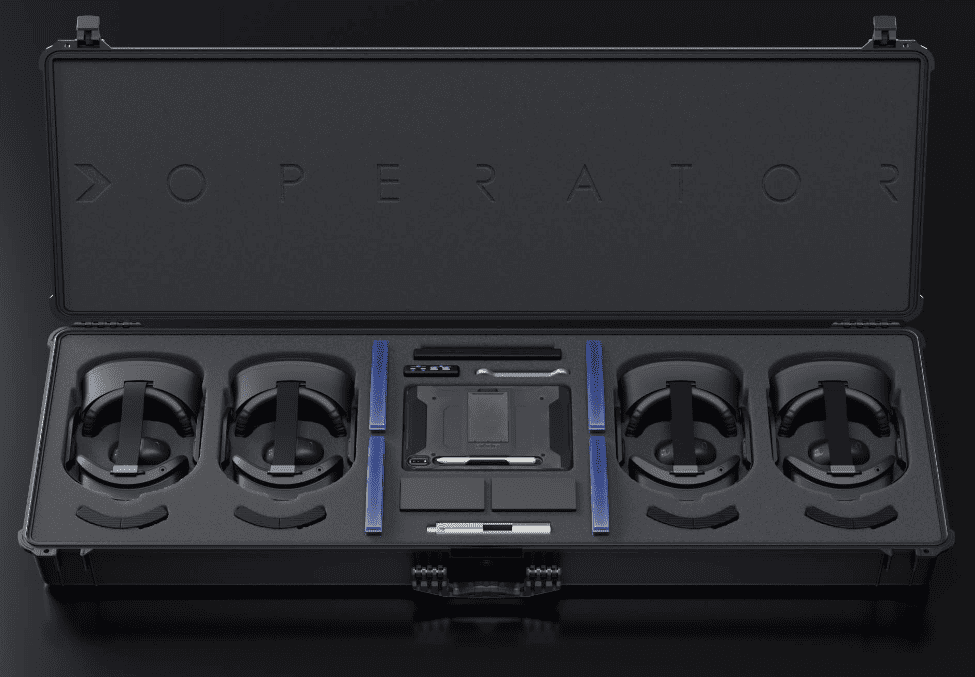 Operator XR has completed its sale of the OP-1 Tactical Rehearsal System to the Australian Department of Defence (DoD).
Delivered immediately, the system is set to be utilized by the Australian Army, initially for deployed units, to facilitate ongoing maintenance of critical military skills.
The OP-1 System, powered by Operator XR's proprietary virtual reality simulation platform, is being procured as part of an ongoing concept evaluation process within the Australian Department of Defence. This state-of-the-art 4-person system enables tactical teams to train and rehearse Close Quarters Battle (CQB) and urban combat scenarios within a remarkably immersive virtual reality environment.
Notably, the compact OP-1 System packs into a double rifle case, making it highly portable and suitable for deployment in various environments. With no external computers needed, the simulations are run off a high-powered tablet that also operates the After Action Review (AAR) system. This enables users to gain real-time insights and feedback, boosting the training value and impact.
One of the unique features of the OP-1 System is its compatibility with real weaponry. Each system comes with M4 "drop in" kits that transform live weapons into VR simulation tools by replacing the bolt and magazine with an untethered, pneumatic recoil system and weapon tracking sensors. This allows trainees to rehearse with their own weapons, further enhancing the realism and effectiveness of the training sessions.
Prioritizing security and flexibility, the OP-1 system runs completely offline, enabling secure deployment even in locations without internet access. According to Operator XR, this underlines its commitment to creating robust, adaptable solutions that meet the unique and evolving needs of defense organizations around the globe.
"This partnership with the Australian Defence Force represents a defining moment for our company and for modern military capabilities. Our leading-edge VR technology is a robust solution that will be deployed operationally without hesitation. The immediate application of this technology within the ADF demonstrates our shared commitment to innovation, readiness, and effective application," said Wayne Jones, CEO of Operator XR.