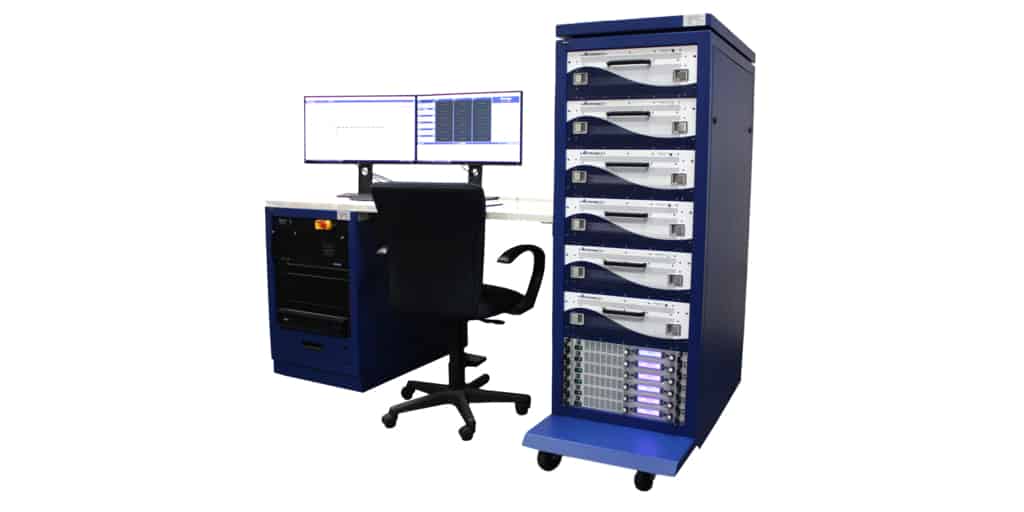 Astronics Corporation has unveiled its reliability test solution for defense microelectronics, TORCH (Thermally-controlled Operational Reliability Chip Tester).
A fully automated, massively parallel test system, TORCH simplifies reliability testing using accelerated thermal technology with the capability to simultaneously test up to 384 sites/Devices Under Test (DUTs) with independent test profiles.
Ideal for testing high-power RF devices, such as Gallium Nitride (GaN), for telecom infrastructure and defense applications, TORCH streamlines test activities by eliminating the labor-intensive and time-consuming manual process currently used to validate semiconductor operational life. It supports various in-situ dwell test modes, including High Temperature Operating Life (HTOL), Steady-State Life (SSL), Step Stress Testing (SST), and fully customizable profiles. The intuitive graphical user interface allows quick and easy creation of test profiles and offers convenient viewing and selection of a variety of data, tests, and charts in one user-friendly dashboard.
"As technology continues to evolve and defense-related chip manufacturing expands in the U.S., the need to ensure perfect performance of high-power RF devices is essential for our nation's defense strategy. TORCH is designed to validate these mission-critical devices can consistently operate as designed," commented James Mulato, President, Astronics Test Systems.
TORCH is a fully-customizable COTS solution built on a foundation of modular instruments, which provides platform sustainability and allows for future technology insertions. With the capability to scale operations over time, the system tests up to 384 individually-controlled sites (in up to four racks) using independent temperature control of each DUT from ambient to 200°C. Offering In-Situ Characterization for unmatched, DUT-level granularity, TORCH delivers high-precision voltage and current SMU stimulus and measurements for device characterization before and after dwell testing.
Find suppliers and manufacturers of control, measuring and testing systems for defense>>