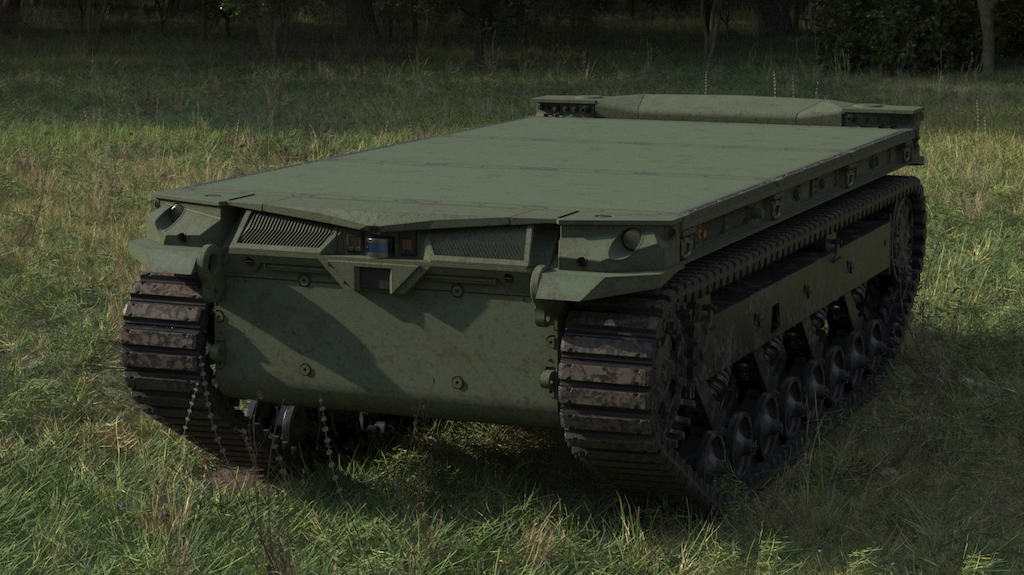 General Dynamics Land Systems (GDLS) is one of four companies selected by the U.S. Army to compete for its Robotic Combat Vehicle (RCV) program of record.
The company will design, build and deliver two prototypes of its modular TRX (Tracked Robot 10-ton) robotic combat vehicle in Phase I of the multi-phase competition.
The prototypes will be delivered to the Army by August 2024 to support platform mobility testing and a Soldier touchpoint.
Admittance to the competition was also awarded to McQ, Textron Systems Corporation, and Oshkosh Defense. The total combined base award value is approximately $24.72M.
Land Systems' TRX supports Army objectives for a robotic combat vehicle that is highly transportable and provides significant growth, interoperability and modularity to accommodate a wide range of future mission modules and payloads.
The vehicle is built to maneuver at speed with all formations and has a class-leading payload-to-chassis ratio of 1:1.
TRX's architecture enables it to support RCV platform requirements and future growth. It generates significant exportable power to support mission command operations and is hybrid-electric, in support of the Army's climate and electrification strategy.
Following Phase I, the Army will compete for Phase II, amongst the Phase I contractors and down select to a single awardee in Phase II in fiscal year 2025 to finalize system designs, build, and deliver up to nine full-system prototypes in fiscal year 2026.
Further performance, reliability, and user testing of these systems will support a follow-on production decision in fiscal year 2027, and the first unit fielding is anticipated for fiscal year 2028.
"We are honored to have been chosen to continue to work with the Army on the Robotic Combat Vehicle program," said Gordon Stein, General Dynamics Land Systems vice president and general manager for U.S. operations. "TRX features innovative thinking, ranging from its AI-enhanced design to advanced, lightweight materials and a hybrid-electric propulsion system. Its power and size make it an ideal platform for multirole Human Machine Integration on today's battlefield. TRX provides superior performance as an enabling technology in critical battlefield roles, including direct and indirect fire, long-range loitering munitions, short-range air defense, counter-uncrewed aerial systems, autonomous resupply, complex obstacle breaching, electronic warfare and reconnaissance. It is designed to provide increased situational awareness and lethality to enable Army maneuver and combat support formations to win decisively through cutting-edge human-machine integration."
Find suppliers and manufacturers of Unmanned Ground Vehicles (UGVs) >>