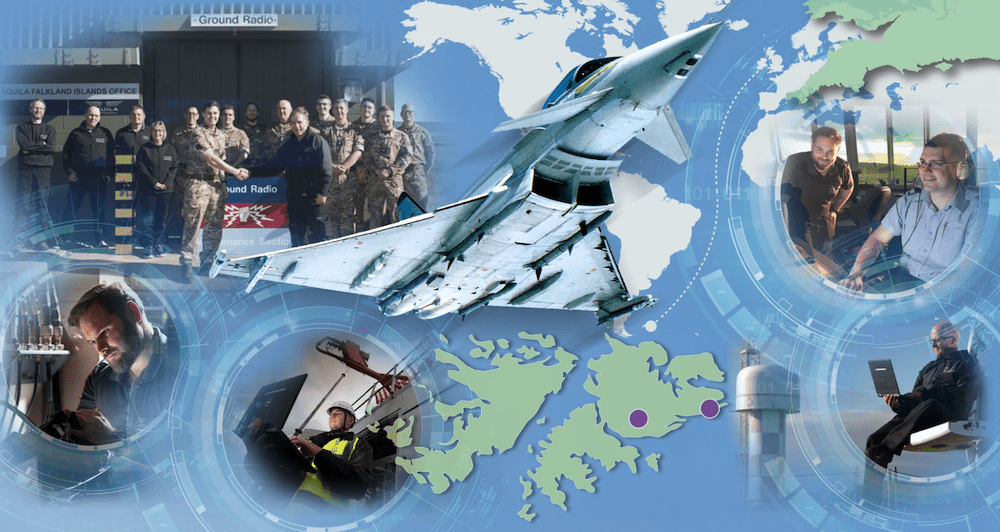 The U.K. Ministry of Defence (MoD) has awarded Aquila Air Traffic Management Services (Aquila) a contract to support air defenses in the Southwest of England and the Falkland Islands.
Aquila will provide surveillance and communications services to the MoD at air defense radar sites at Portreath in Cornwall and mountain locations in the Falkland Islands.
Aquila already provides air defense support services to the MoD at test ranges in the Shetland Islands and Outer Hebrides. Under the new MoD partnership, known as Project Sanson, Aquila extends its support of air defense sites beyond the U.K.
Aquila has a permanent team based in the Falkland Islands at the British Forces Mount Pleasant Complex. It will employ additional specialist engineers to maintain the remote air defense radar and communications sites in the Falklands and Cornwall.
21 new roles are being created by Aquila to support the air defense radars in the Falkland Islands and at Portreath.
"Aquila has been providing highly resilient technical services on the ground to the MoD since the company was formed. Our services ensure safe and secure operations in the skies and extending our capability to other U.K. military services provides efficiencies for U.K. defense," said Aquila Chief Executive Officer, Michael Stoller. "We are delighted to be able to expand our partnership with the MoD and look forward to working alongside the military personnel who protect us every day. We are incredibly proud to support the defense of the U.K. and its allies."
Aquila specializes in integrated solutions and support services for air traffic management, air defense and safety critical infrastructure. It is leading the transformation of the MoD's air traffic management capability at airfields across U.K. and overseas, including the Falkland Islands.