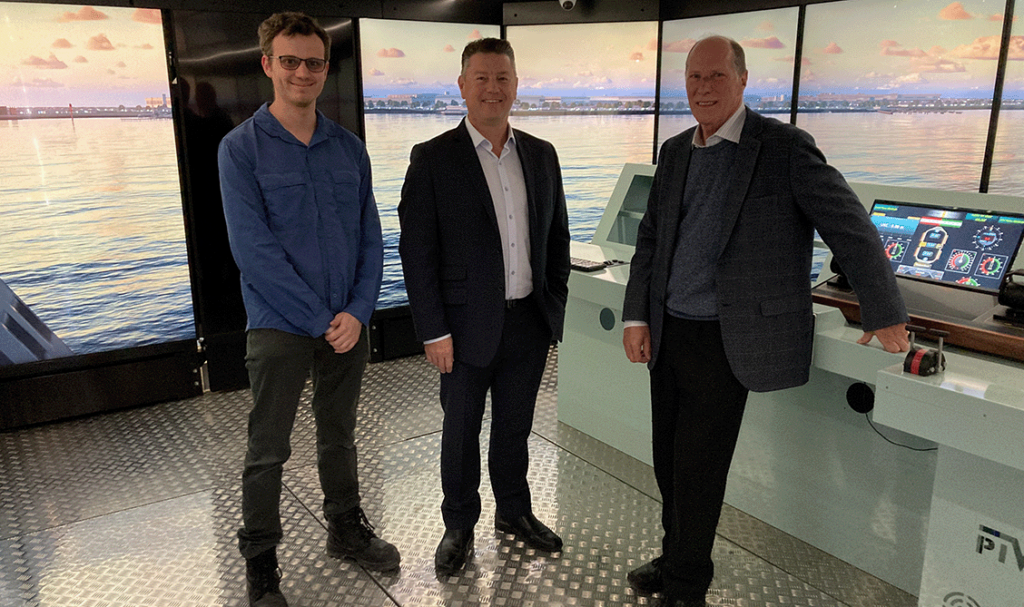 The Australian Maritime Alliance (AMA) has bolstered its solution for the LAND 8710 Phase 1A Littoral Manoeuvre Vessel – Medium (LMV-M) program, teaming with Pivot Maritime International as core simulation partner.
Serco's General Manager Maritime Operations, David Astbury, recently visited Pivot Maritime International in Launceston to keep the AMA's industry team up to speed with the latest program and design activities.
"AMA's partnership with Pivot Maritime will help address the significant step change in maritime and amphibious operations presented with our 'Oboe' LMV-M design," Astbury said. "As part of our ongoing preparations for this important program, we're actively engaging with our Australia-wide partner network to ensure we remain ready to deliver this critical program for Australia."
Upskilling Australian Army personnel to meet the challenges of operating larger amphibious watercraft under 'Blue Water' and potential operationally 'Satellite Denied' environments is said to be critical for the successful introduction of these vessels into service.
"The AMA has invested considerable effort in working with Australia's premier maritime training and simulation experts to develop a wholistic program that will allow Army personnel to test their mariner skills and gain confidence within a safe and controlled simulation environment," Astbury added. "Pivot's Australian developed simulators are at the leading edge of immersive environments and allow personnel to learn new skills and trial various operations and manoeuvres across a diverse range of simulated environmental and operational conditions."
Pivot Maritime International Managing Director, Jeffrey Hawkins, said: "As a part of the AMA's solution, our simulators will play a prominent role in addressing the considerable vessel handling differences Army personnel can expect when transitioning from the legacy LMC-8 Landing Craft to the significantly larger next-generation LMV-M vessel."
Hawkins added: "At just over 45 metres in length, the AMA's proposed Oboe design will offer significantly increased load carrying and sea keeping capabilities over the LCM-8 and allow Army planners to deploy the LMV-M force at considerably longer ranges throughout the South-West Pacific and around Australia's northern coast."