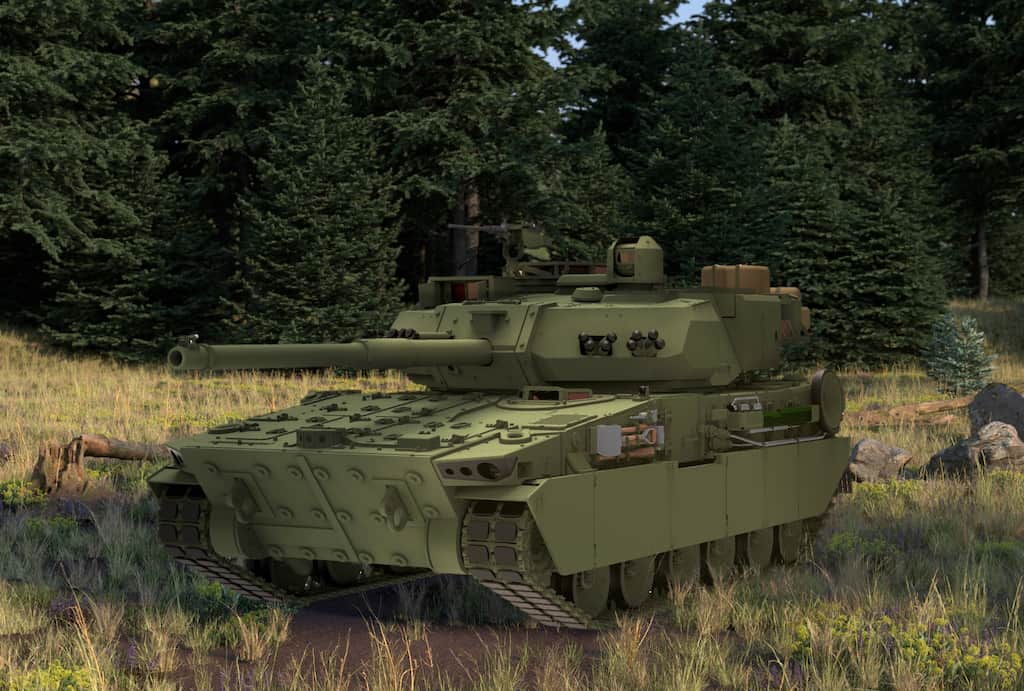 Allison Transmission has been awarded a contract worth approximately $13 million for the second phase of the U.S. Army's Low-Rate Initial Production contract for the newly named M10 Booker Combat Vehicle.
Formerly known as Mobile Protected Firepower, the M10 is one of the U.S. Army's leading modernization initiatives, designed to increase the combat power of the Army's Infantry Brigade Combat Teams.
Allison is committed to innovation and offering products that meet both current and future battlefield requirements. The 3040 MX transmission is one of Allison's family of cross-drive propulsion solutions that reap the benefits of applied innovation as a result of the company's experience in commercial vehicle markets, and fills the medium weight gap in its cross-drive product portfolio.
The 3040 MX and Allison eGen Force™ join a portfolio with the venerable X1100 used in the Abrams Main Battle tank and the X200 used in light combat vehicles worldwide.
Manufactured by Allison's highly skilled workforce on the campus of the company's global headquarters in Indianapolis, variants of the X200 Series™, X1100 Series™, 2000 SP Series™, 3000 SP Series™, 4000 SP Series™, and the newly developed eGen Force are additional defense product offerings anchored around Allison's core pillars of operational excellence applied throughout the organization.
The U.S. Army is expected to purchase more than 500 MPF vehicles through 2035 representing approximately $250 million in revenue for Allison's Defense end market.
"Allison is thrilled to continue working with General Dynamics as we ramp into higher production volumes of the 3040 MX™ transmission," said Dana Pittard, Vice President, Defense Programs, Allison Transmission. "One of Allison's competitive advantages is having a business model that supports low volume programs, particularly in our Off-Highway and Defense end markets. We have the ability to provide our customers with propulsion solutions that deliver high reliability and powerful performance to meet the decades long, demanding lifecycle of armored combat vehicles."
Find articles about Tanks and Armored Fighting Vehicles (AFV) for defense applications >>