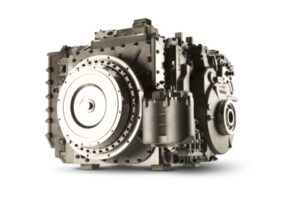 Allison Transmission has been selected by Larsen and Toubro Ltd. to provide the Allison 3040 MX propulsion solution for the Indian Army's Futuristic Infantry Combat Vehicle (FICV) prototype.
Allison will manage engineering design, development, fabrication, testing and demonstration of the 3040 MX for the FICV prototype vehicles through 2024, with the Indian Army intending to procure approximately 1,750 FICVs over the next two decades.
The FICV is a fully tracked armored vehicle consisting of Infantry Fighting Vehicle (IFV), Reconnaissance and Surveillance, and Command and Control variants. It is essential to the "Make in India" modernization program, designed to replace India's fleet of aging BMP-1 and BMP-2 infantry fighting vehicles.
Allison's 3040 MX was developed based on its proven X300 propulsion solution, which has been integral to the European CV90 and Warrior IFV drivetrain solutions for over 30 years. The 3040 MX is now equipped with advanced electronic system controls enabling performance optimization and additional functionality that was not previously available. The 3040 MX is also found in the US Army's newest tank, the Mobile Protected Firepower Light Tank.
"Allison is exceptionally proud to continue to work with one of India's foremost defense companies. Allison and L&T have collaborated on repowers of select wheeled and tracked vehicles in the past, and now we've partnered on one of India's premier modernization programs," said Dana Pittard, Vice President for Defense Programs, Allison. "The FICV is one of several programs that will continue to support Allison's international defense business over the next several decades and represents our commitment to the Indian defense sector."