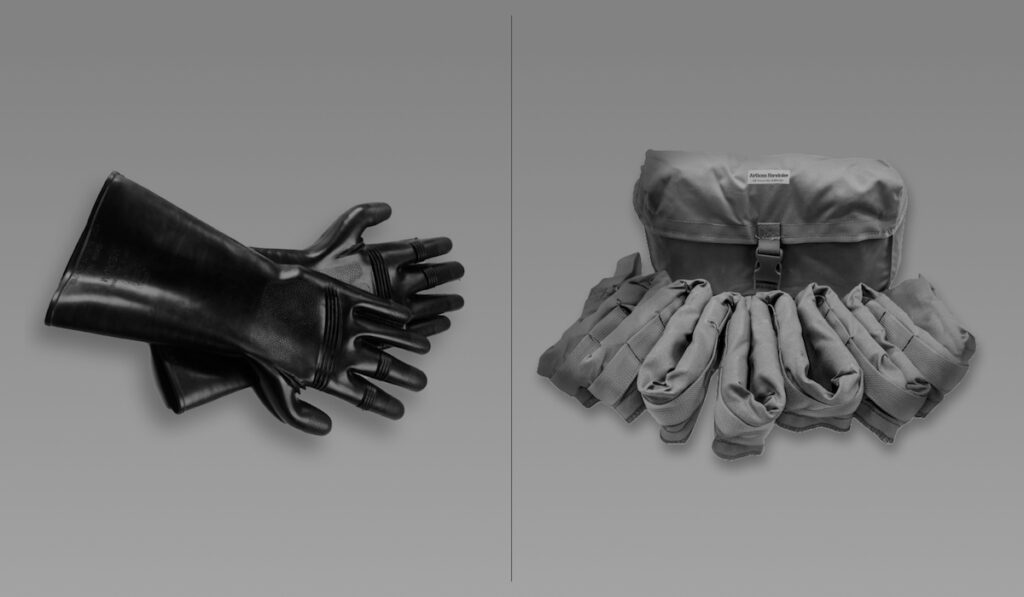 Airboss Defense Group (ADG) has received an order from the Defense Logistics Agency (DLA) for the Airboss Molded Glove (AMG) and been re-selected by a partner nation to supply its Bandolier multipurpose line charge system.
The combined value of these two new contracts is expected to be worth over $22 million.
The first contract, awarded for the DLA's JB2GU chemical, biological, radiological, nuclear (CBRN) glove program, is worth up to an aggregate amount of $18.5 million over three-years. ADG holds the current sole source contract for this requirement and has again been selected as the supplier of choice for this critical personal protective equipment (PPE) item for American warfighters.
CBRN gloves are in continuous demand by the Department of Defense (DoD) and the AMG was designed to provide superior protection against CBRN threats and a wide range of toxic industrial chemicals. The glove was developed to provide optimal fit, comfort, dexterity, and tactility while fully integrating with all currently fielded CBRN suits.
According to AirBoss, AMG is the solution of choice and incumbent program glove in over forty countries, with over 6.1 million pairs sold to date.
"ADG is pleased to continue providing our unique protective and survivability solutions to the Defense Logistics Agency," said Patrick Callahan, CEO of ADG. "The AMG is a key component of CBRN protection systems procured by the Department of Defense and we look forward to providing this critical glove system now and in the future to ensure the safety of our warfighters in austere environments and challenging conditions."
ADG will also continue supplying a foreign partner nation with the Bandolier multipurpose line charge system. This order is an expansion of the customer's ongoing program of record for the Bandolier and is expected to be valued at up to $3.8 million USD over 12-months.
The Bandolier is a lightweight and modular energetic system that can be employed across mobility, counter mobility, and survivability mission profiles.