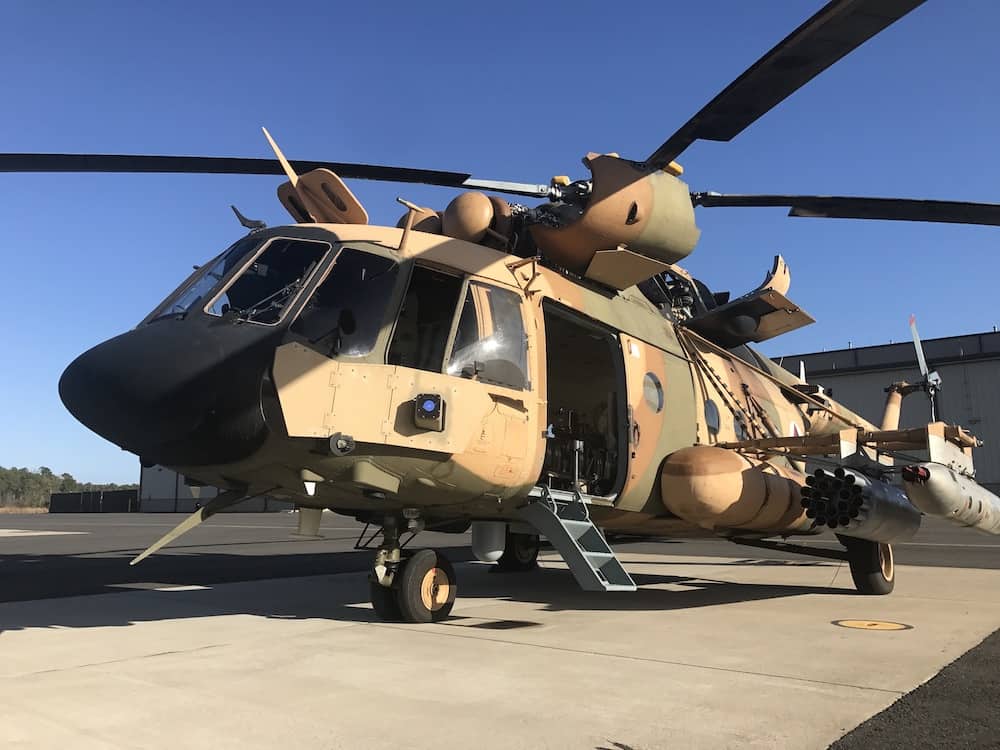 Sierra Nevada Corporation (SNC) has entered into an agreement with BIRD Aerosystems to jointly offer the full spectrum of BIRD Airborne Missile Protection Systems (AMPS) to a wide range of domestic and international customers.
The companies believe leveraging SNC's mission system integration capabilities together with BIRD Aerosystems' AMPS technology will allow them to maximize opportunities to safeguard the warfighter across a wide range of military and civil aircraft.  
As part of the agreement, SNC will manufacture AMPS in the United States. Together, the companies intend to pursue US Department of Defense markets, foreign military sales to US allied nations and various international commercial markets.
BIRD Aerosystems' airborne solutions are designed to protect customers and ensure the security of assets. Its field-proven AMPS family of solutions provides total protection in dense and diverse threat environments by protecting crews and aircraft against all known Surface-to-Air Missiles (SAMs), including man-portable air-defense systems (MANPADS), laser beam rider (LBR) and radar-guided missiles.
AMPS is designed to detect, automatically verify and foil surface-to-air attacks through use of the advanced SPREOS Directional Infrared Countermeasures (DIRCM) that jam the missile's IR seeker. BIRD's SPREOS is a patented system for missile approach verification, tracking and laser jamming. Queued by the Missile Warning Sensors (MWS), SPREOS can uniquely confirm real missiles from false alarms. At the same time, it precisely assesses the nature of the threat, tracking it and cueing an advanced QCL dual-band laser to defeat the threat.
BIRD AMPS systems have been delivered to the US Army over the last 15 years for diverse programs around the world. The AMPS is fully compliant with the US Army's Modular Open System Approach (MOSA) and can easily integrate with other controls and systems.
"The partnership between SNC and BIRD Aerosystems is a perfect match," said BIRD Aerosystems team member, retired Lieutenant General (US Army) Kevin Mangum, who initiated the cooperation. "It pairs two fast, agile teams that are keenly focused on building and integrating innovative, game-changing capabilities for their customers."
"For 60 years, SNC has remained focused on one priority: protecting the warfighter," said Tim Owings, executive vice president of SNC's MST business area. "Evolution into the airborne missile protection systems realm is a natural step for us and one that we very much look forward to as we continue to lead the way in aircraft integration, degraded visual environment capabilities, electronic warfare and JADC2 all in the interest of safeguarding freedom."
"BIRD Aerosystems is supplying its innovative airborne solutions to the US Army as well as to other leading customers worldwide, including the United Nations air operations and a number of NATO members," said Ronen Factor, Co-CEO and founder at BIRD Aerosystems. "We are honored to cooperate with SNC, and are confident that this will allow us further to deepen our activity in the US market."
Find suppliers and manufacturers of detection and warning systems, and countermeasures>>