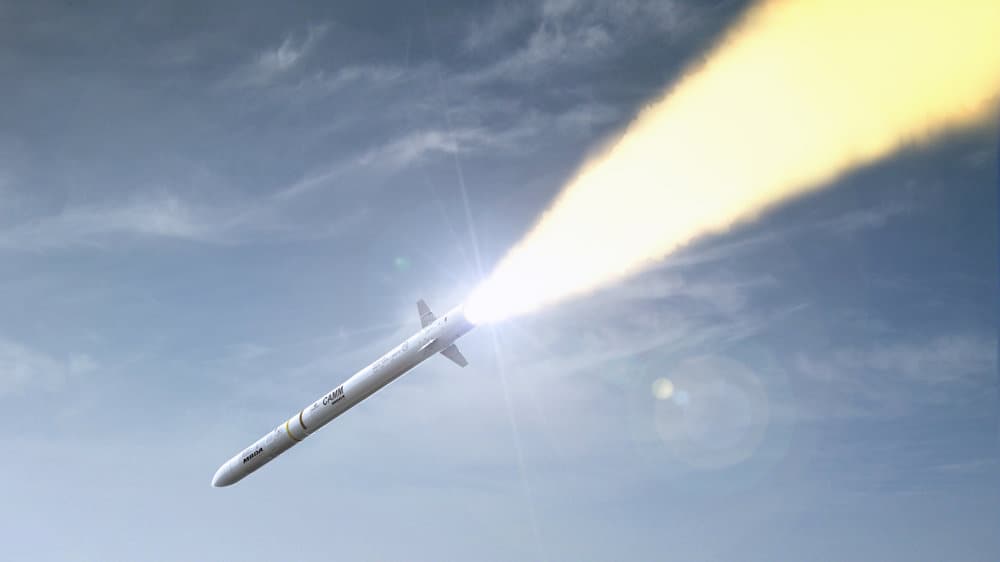 MBDA will upgrade the U.K. Royal Navy's Type 45 destroyers with a new short-range anti-air missile under a number of contracts for a wider air and missile defense capability upgrade.
The work will see the Common Anti-Air Modular Missile (CAMM) paired with an upgraded Sea Viper Command and Control (C2) system for the first time.
The six anti-air Type 45 destroyers in the Royal Navy are currently fitted with Eurosam-designed short-range Aster 15 and long-range Aster 30 surface-to-air missiles.
Under the upgrade, the Aster 15 will be replaced with CAMM and the Aster 30 will undergo a mid-life refresh. This will see the missile remain in service throughout the life of the Type 45s. CAMM offers both close-in and local-area air defense, and will complement the Aster 30.
Fitting CAMM onto the Type 45s will give the destroyers a 50% increase in the number of its air defense missiles. Installation will be via 24 additional launcher cells, and the Sea Viper C2 will get a technology upgrade, giving it a major increase in processing power. The existing 48 Sylver vertical launch cells on the Type 45 will now be solely for the longer-range Aster 30 missile.
CAMM has already been delivered to both the British Army and the Royal Navy, where it is the interceptor in both ground- and naval-based air defense systems, enabling these services to equip missiles from a shared stockpile.
In service on upgraded Royal Navy Type 23 frigates, CAMM will also be fitted to Type 26 and Type 31 in the future.