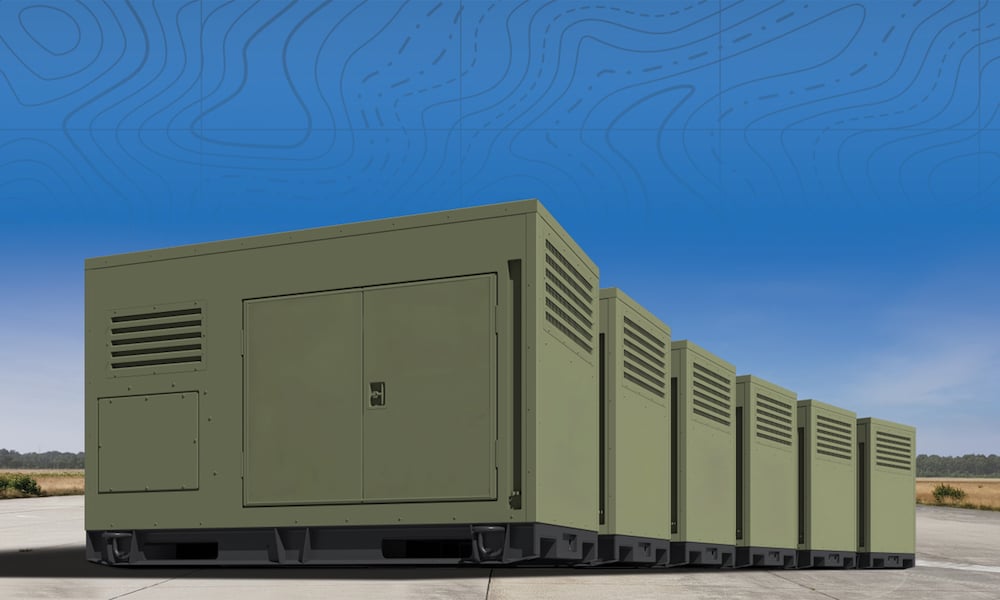 The US Department of Defense (DoD) has selected General Motors subsidiary GM Defense to prototype an energy storage unit for the Defense Innovation Unit (DIU).
GM Defense's solution is designed to meet the requirements of DIU's Stable Tactical Expeditionary Electric Power (STEEP) program, which seeks to support tactical microgrid and energy management capabilities in austere locations, reducing logistical requirements and the reliance on fossil fuels as the primary energy source across the DoD.
GM Defense will leverage General Motors' advanced electric vehicle propulsion architecture, the Ultium Platform, to deliver a scalable and adaptable energy storage unit that supports the tactical energy requirements of the warfighter.
The prototype solution is designed to provide uninterruptable and sustainable power for mission critical equipment, such as command and control, communications, radar and weapons systems in remote areas or where a stable power grid is absent. GM Defense's STEEP energy storage system will provide intelligent tactical microgrid capabilities that work with hydrogen-powered generators, stationary and mobile battery electric power or existing fuel-powered generators to support efficient power management and distribution.
"This contract award demonstrates our ability to leverage advanced commercial technologies and investments from our parent company, GM, to reduce warfighter fuel consumption, and lower acoustic and thermal signatures, while providing efficient energy at the tactical edge," said Steve duMont, president of GM Defense. "We are proud to win another contract award with DIU, whose mission to accelerate the adoption of commercial technology across the US military aligns with our efforts to transition global defense and government customers to a more electric, autonomous and connected future."
GM Defense won its first contract award from DIU in the fall of 2022 to provide a prototyping battery system based on GM's Ultium Platform in support of the Jumpstart for Advanced Battery Standardization (JABS) project.
Since winning the JABS award, GM Defense has expanded its work under the contract to include the integration of the high-voltage battery pack into the business' Multi-Mission and Logistics vehicle. JABS is designed to help standardize battery modules across the DoD and pave the way for future battery advancements to be integrated and adopted within military platforms.
GM Defense will build upon the additional test phases in the JABS program and the start of STEEP as the business continues to invest in battery electric capabilities in support of DIU programs. If successful, STEEP will transition to a US Marine Corps (USMC) program and will serve as GM Defense's first program with the USMC since relaunching the business in 2017.