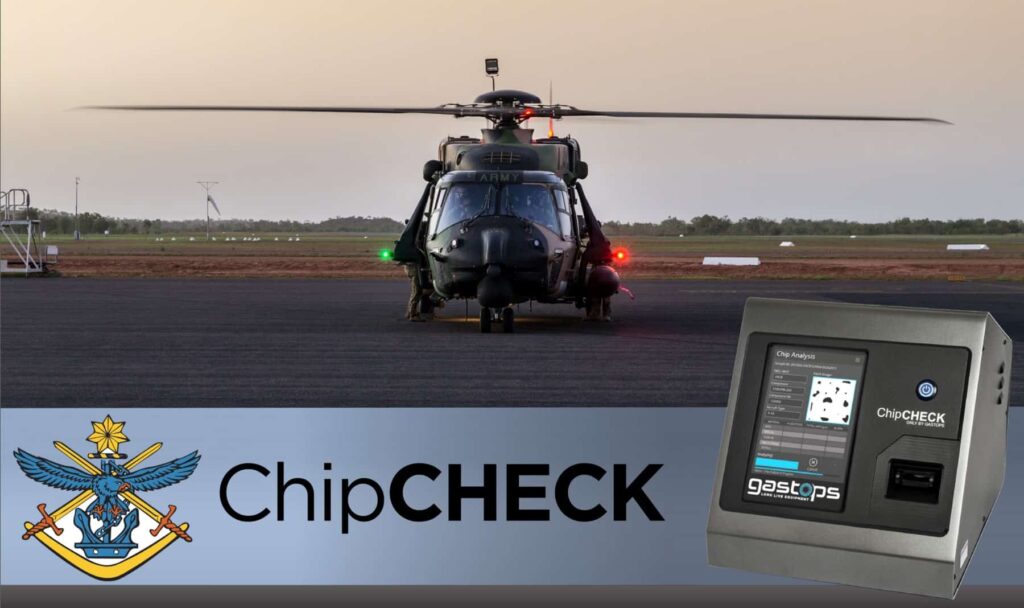 The Rotary, Aerospace and Surveillance Systems Division of the Australian Defence Force (ADF) has purchased nine Gastops ChipCHECK® condition monitoring units to help maximize equipment readiness, improve maintenance efficiency and reduce costs.
The Australian Department of Defence and Defence Aviation Safety Authority (DASA) validated ChipCHECK through 2019's Exercise Talisman Sabre, a bi-annual multi-country exercise that ensures combat readiness and interoperability between the Australian and US Forces. The exercise serves as a platform for investigating new technologies and improving overall capabilities.
ChipCHECK is a state of the art machinery condition monitoring and analysis technology that will provide immediate, automated, and local chip analysis to equipment maintenance crews .
"The ADF has very demanding standards for new technologies and we are honoured to be selected to be a part of their operations," said Shaun Horning, President and CEO of Gastops. "ChipCHECK is changing the way aviation maintenance is performed."
ADF helicopter operators and maintenance staff will now have the ability to accurately assess an aircraft's propulsion system health and make real-time maintenance decisions at the flight line, at sea or in any location removed from laboratory support. With ChipCHECK, the ADF achieves an improved maintenance management capability.
"We are very excited that ChipCHECK has been adopted by the Rotary, Aerospace and Surveillance Systems Division," said Stephane Daviault, ChipCHECK Product Manager. "And we continue to support the ADF's exploration of additional applications that can benefit from ChipCHECK."