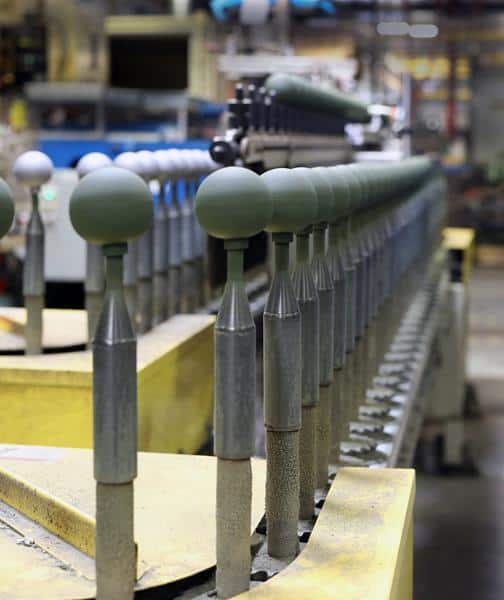 Aerojet Rocketdyne's specialty metal provider, Aerojet Ordnance Tennessee (AOT), has been awarded a five-year contract by Day & Zimmermann (D&Z) to deliver additional M67 hand grenade body assemblies to the US Army.
The M67 hand grenade is used to supplement small arms fire against enemies in close combat. The 2.5-inch diameter steel sphere contains 6.5 ounces of high explosives and is fitted with a fuze that initiates the explosive charge.
The base year contract calls for the manufacture and delivery of more than 200,000 fragmentation hand grenade body assemblies. This is the first year of a five-year effort.
AOT produces specialty metal components for defense, aerospace and commercial products. It has numerous advanced specialty metal capabilities, including: powder metallurgy, primary metal processing, metal casting, heat treatment, computer-aided machining, forging and swaging.
"AOT has been the sole supplier of M67 hand grenade body assemblies for more than 20 years," said Eileen P. Drake, Aerojet Rocketdyne CEO and president. "The members of the Aerojet Rocketdyne team who manufacture these hand grenade bodies, and other specialty metal components at AOT, are proud of their role protecting our warfighters."
"D&Z has been proud to partner with AOT for many years in delivering the highest quality grenades to our warfighters and allies," said Michael Yoh, president of D&Z's Munitions and Government Division. "The two companies have a long tradition of working well together, and D&Z looks forward to continuing this partnership with this contract."