David Eldridge, Sales Director at Chess Dynamics, explores the latest technological developments in surveillance and how passive surveillance is being redefined.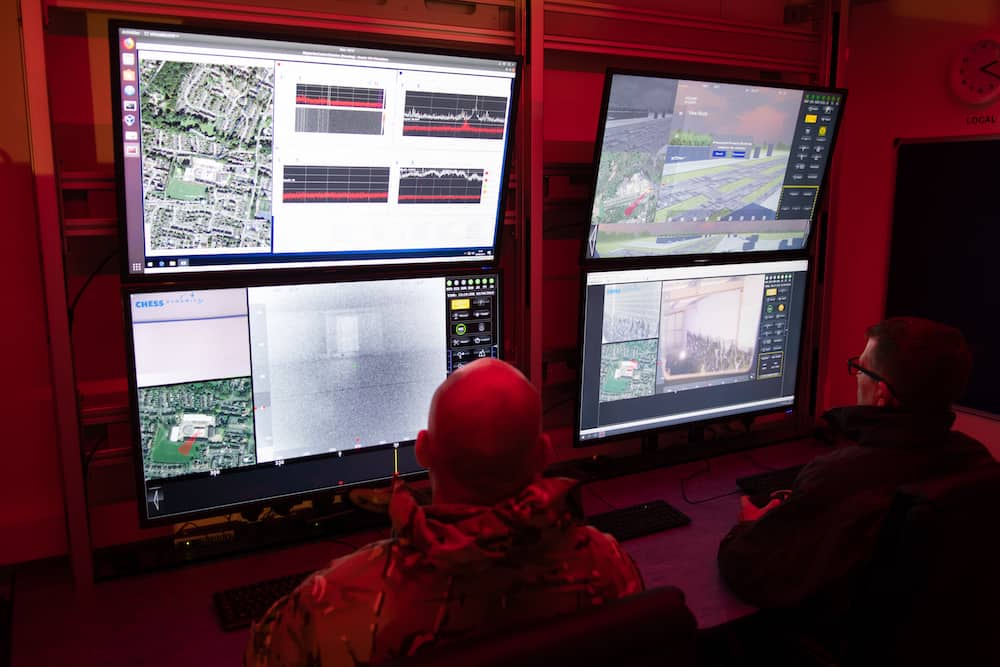 ---
The surveillance landscape is evolving rapidly, driven by the pace of technological advancement and the changing requirements within the defense environment.
The fundamental drivers of surveillance technology – accurate detection and identification – remain unchanged, however the performance of systems continues to improve, and they continue to get smarter in a way which reduces operator burden.
Digital Advancements
As with the majority of technologies across the defense sector, digitization is key driver of change.
As the operating environment becomes more complex, the very best sensor technology is needed to provide an accurate picture and keep pace with the development of increasingly faster and diverse threats.
The evolution of surveillance capabilities to comprise digital architecture allows for integration with the most accurate, high-definition sensors available today. This means a richer and more accurate picture can be generated for operators and, when combined with a modular approach, allows for customization of a system to meet specific surveillance needs.
This not only provides a greater range of sensing options but also a secure network access to support integration with other capabilities, increasing the volume and quality of data accessible to operators. Through the use of innovative data dashboards and automated alert systems this ultimately enhances situational awareness while also reducing the operator burden.
Accurate Tracking Capability
Another area in which significant developments have been made is in target identification and tracking. Driven by another key trend that we're seeing across the defense and commercial sectors, the use of Artificial Intelligence (AI) and Machine Learning (ML) has transformed the abilities of identification and tracking solutions.
A good example of this is the introduction of the next generation tracking feature for CHARM Video Target Trackers introduced by Vision4ce, a Chess Dynamics brand. Incorporating AI and ML, the solution can automatically process images and identify threats.
This improves tracking performance in cluttered environments where the AI technology can automatically acquire and, if needed, reacquire targets. This reduces operator involvement by delivering greater levels of automation – operators no longer need to sit behind a screen constantly monitoring for long periods of time.
Added to this is the ability of the technology to recognize and identify dynamic targets such as drones. Operators can therefore do other tasks while the system is maintaining a persistence surveillance capability and can input when alerted.
Passive Surveillance
Over the past year, conflicts across the globe have given rise to a newly defined concept of passive surveillance. Land-based warfare in the Ukraine and other regions clearly demonstrates the impact of reliance on active systems where the adversary can gain vital location information putting lives at risk. Passive surveillance offers a beneficial alternative, providing the surveillance and situational awareness needed by armed forces while protecting the positions of both personnel and defense capabilities.
Utilizing high-definition cameras and acoustic systems, passive surveillance avoids the use of radar to provide a complete picture of the operational environment. With a low power requirement and the ability to be operated remotely, these systems reduce the operator burden and operational risk by enabling personnel to be elsewhere.
For border security environments or for air and ground surveillance, passive solutions can provide a wealth of operational information and insight to inform decision-making and planning.
With new surveillance concepts emerging and AI shaping the future of tracking technology, it's clear that surveillance capabilities will continue to evolve to meet the needs of the defense landscape.