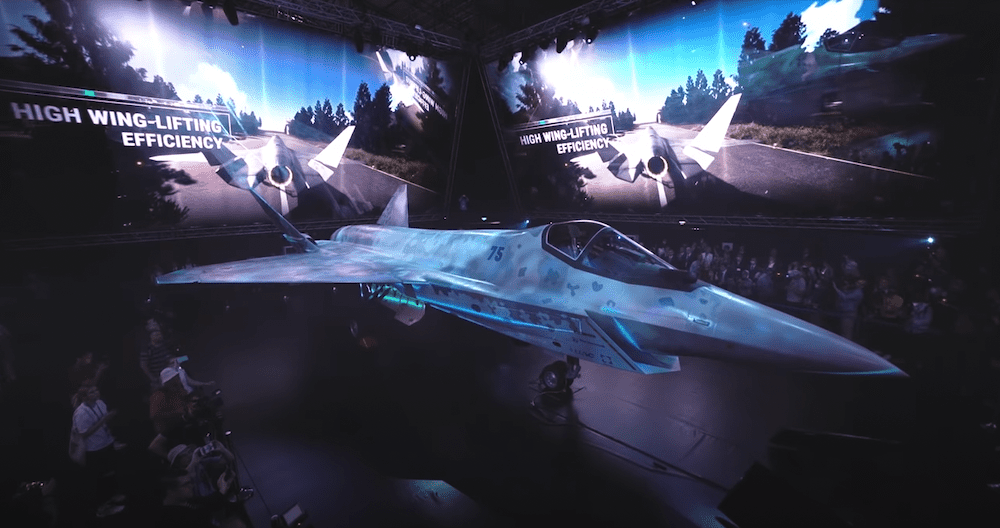 Russia has unveiled a prototype of its new fighter jet designed to compete with rival systems such as the U.S. F-35 aircraft. Unveiled on the first day of the MAKS-2021 International Aviation and Space Salon in Zhukovsky, the aircraft, known as Checkmate, was developed by state-owned Rostec and the United Aircraft Corporation (UAC).
Checkmate combines a light single-engine fighter jet that incorporates innovative solutions, including artificial intelligence capabilities and the option to be converted to an unmanned version.
General director of UAC, Yury Slyusar, said, "[The aircraft has] a combat radius of 1,500 kilometers, the largest thrust-to-weight ratio, shortened takeoff and landing, and more than seven tons of combat load, which is an absolute record for aircraft of this class."
It can fly at supersonic speeds with low observability, can perform on land, in the air or at sea, under conditions of strong electronic interference, and is capable of striking six targets simultaneously.
"Russia is one of the few countries in the world with full-cycle capacities for producing advanced aircraft systems, as well as a recognized trendsetter in the creation of combat aircraft," a Rostec spokesperson said.
"The new product developed by UAC specialists should arouse genuine interest not only in our country, but also in other regions of the world, including our competitors abroad."
Checkmate was designed by Sukhoi, part of Rostec, for the light tactical aircraft program and is expected to make its maiden flight in 2023 with production of the first batch expected in 2026.