Event
Undersea Defence Technology 2022
June 7-9, 2022
Netherlands
Key Details
Dates:

June 7-9, 2022
Venue:

Rotterdam, Netherlands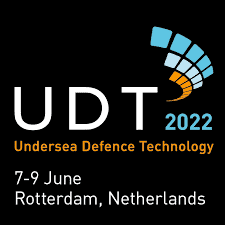 About Undersea Defence Technology 2022
The global event for undersea defence and security
According to Shephard's Naval Vessels Market Report, the global market for conventional submarines alone is expected to increase to US$8.0 billion by 2029. Cumulatively, the market is expected to have a value of US$90.3 billion over the next decade.
Undersea Defence Technology (UDT), as the largest global event dedicated to the undersea defence industry, is a multi-faceted exhibition and conference reflecting the community's desire for continuous learning and development.
Designed to equip nations to deal with an increasing diversity of threats and challenges, UDT brings together researchers, military end-users and professionals spanning the entire supply chain to evaluate developing solutions in one of the harshest environments known to man.
2022 CONFERENCE THEME – The Grey Zone: Undersea Technologies to Protect Maritime Trade, Operations & Infrastructure
In the post-Afghanistan and Iraq operational era, UDT 2022 offers an opportunity to explore another aspect of underwater defence and security that is of increasing importance to navies and governments worldwide: The Grey Zone.
Our experts will dive deep into this topic, whilst also addressing six core pillars:
Platform Design
Sensors & Processing
Weapons & Countermeasures
Uncrewed, Remotely Piloted & Autonomous Systems
Operational Drivers & Imperatives
Artificial Intelligence & Big Data
More Information and Registration
To learn more about Undersea Defence Technology 2022, to register to attend or exhibit, please click below.