Event
Military Armored Vehicles
March 23-24, 2023
United States
Key Details
Dates:

March 23-24, 2023
Venue:

Washington, D.C, United States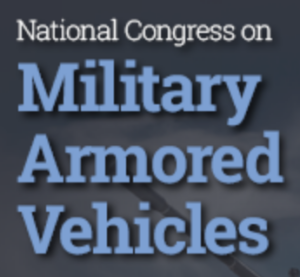 About Military Armored Vehicles
ACI is proud to present its inaugural National Congress on Military Armored Vehicles March 23–24, 2023 in Washington, D.C.
Modernisation of aging combat/armoured vehicles along with introducing new warfighter protection, lethality, and manoeuvrability capabilities across all domains, including the fundamental land domain, has become key priority area for the U.S. Military.
Join subject matter experts from senior military, industry and academia as they address not only armoured and tactical vehicle survivability, but also DoD projected budgets, modernisation priorities for vehicles and vehicle systems, along with ongoing procurement projects to support our nation's warfighters.
Military Active U.S. Government and Military register today at no cost.
Key topics we will deep dive into include:
DoD and Government Future Armored Vehicles Future Needs
Requirements and Opportunities
Expanding and improving the power, survivability, and lethality of combat and tactical vehicles
Enhancing the manoeuvrability, firepower, and effectiveness of military vehicles
Requirements and Procurement Processes
Training & Simulation
Maintenance and Management of the current fleet of combat and tactical vehicles
Operational Challenges
More Information and Registration
To learn more about Military Armored Vehicles, to register to attend or exhibit, please click below.