Event
CYSEC UAE 2022
November 1-2, 2022
United Arab Emirates
Key Details
Dates:

November 1-2, 2022
Venue:

Abu Dhabi, United Arab Emirates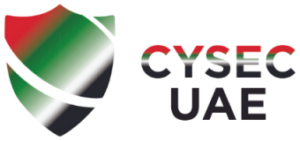 About CYSEC UAE 2022
Accelerating UAE's Digital Transformation with Next-Gen Cyber Resilience
The UAE's National Cybersecurity Strategy aims to create a safe and robust cyberinfrastructure that enables citizens to fulfill their aspirations and empowers businesses to thrive. The UAE Cyber Security Market is projected to grow at a CAGR of 11.1% from 2020-2026. The UAE has been ranked second worldwide in cybersecurity. It may witness substantial growth over the coming years due to increasing cyber threats and attacks and government spending on cyber security.
These efforts by the UAE government would boost critical infrastructure security across various sectors. These sectors include energy, ICT, electricity and water, finance and insurance, and health, thereby generating new areas of application for cyber security solutions and services in forthcoming years, which would further enhance the UAE Cyber Security Market Growth.
Moreover, increasing advancement in technology such as next-generation security solutions such as the adoption of AI and IoT is driving the cyber security industry in UAE.
CYSEC Global Series is thrilled to host its 4th Edition – The CYSEC UAE Summit, which is taking place on 1st & 2nd November in Abu Dhabi, UAE. The theme for this event is Accelerating UAE's Digital Transformation with Next-Gen Cyber Resilience.
Feature discussions:
Future of Cyber Security for Governments: challenges, best practices, and effective strategies to create a Cyber-Safe Society
New Danger of Digital Society: Why Cyber Security is so important today and what to be ready for tomorrow
Advanced persistent threats (APT) or Threat intelligence for threat prevention
SOC – Security Operation Center Securing Wide Access networks – SD-WAN
How to Protect your Data in times of Constant Connection
Integrated Approach for a Cyber Forward Cloud Strategy
Zero Trust Model: How to boost Application Security
Join us for the 2-day dialogue with reformative panel discussions, keynote presentations, fire-side chats, and round-tables sessions to discuss the current challenges and future initiatives affecting the critical infrastructure in the UAE.
More Information and Registration
To learn more about CYSEC UAE 2022, to register to attend or exhibit, please click below.