Event
AUSA LANPAC 2024
May 14-16, 2024
United States
Key Details
Dates:

May 14-16, 2024
Venue:

Sheraton Waikiki, Honolulu, Hawaii, United States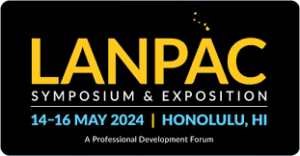 About AUSA LANPAC 2024
The LANPAC Symposium & Exposition, delivered by AUSA (Association of the United States Army), is an annual, international event designed to highlight the role of land forces in the Indo-Pacific theater and their contributions to the Joint Force in peace and war.
---
When & Where is LANPAC 2024?
Hosted in Honolulu, Hawai, LANPAC's strategic location draws together government and industry representatives from allies in the Indo-Pacific theater. The LANPAC Symposium & Exposition is taking place 14-16 May, 2024 at:
Sheraton Waikiki
2255 Kalakaua Avenue
Honolulu, HI 96815
#LANPAC2024
---

---
What to Expect from AUSA LANPAC
LANPAC 2024 attracts world-class speakers, and provides focused discussion around the requirements and future of the U.S. Army in the Indo-Pacific Theater. An ideal opportunity to network with military commands, AUSA members and Army staff, the event also incorporates hands-on demonstrations featuring the latest technology within the defense sector.
LANPAC 2024 Topics
Attracting more than 1,900 attendees from around the world, AUSA LANPAC will examine the following over a packed 3 day schedule:
Land Forces Contributions in the Indo-Pacific
Strengthening and Building Alliances and Partnerships
Innovation and Agility Across the Indo-Pacific
More Information and Registration
To learn more about AUSA LANPAC 2024, to register to attend or exhibit, please click below.