S20 Small Tactical UAS
The S20 is a small tactical foldable drone designed for military and defense applications. It features a state-of-the-art visual autonomy system that allows it to operate in zero-light conditions and GNSS-denied environments for tactical and stealth-based missions, utilizing a number of advanced features including object detection, visual inertial odometry for GNSS-denied environments, and vision-based collision prevention.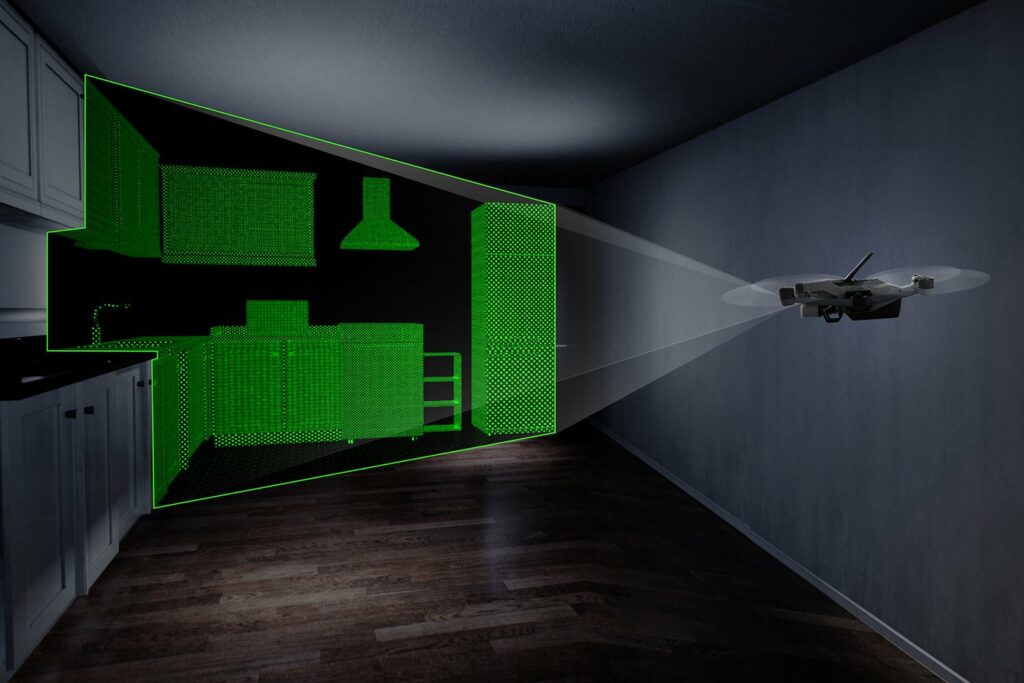 The low-profile quadcopter platform can be stored and carried in a convenient wearable pouch, and arms, propellers and antennas can be quickly and easily replaced in the field. The aircraft can carry up to 750 grams of payload on a Picatinny rail, and is equipped as standard with a high-end two-axis stabilized FLIR EO/IR gimbal payload with edge AI compatibility.
The modular open architecture allows existing and future hardware and technologies to be easily integrated into the system. The system incorporates DIU Blue-UAS approved flight avionics, as well as an AES-256 encrypted datalink for reliable and secure communication.
Specifications:
Weight
3 lbs (1.3 kg)
Endurance
35 minutes
Max Payload Capacity
1.6 lbs (750g)
Range
3 miles
Max Flight Speed
35 mph (60 km/h)
Payload
Sony IMX412 60Hz
Resolution: 4056 x 3040
Field of View: 80°

LWIR 30Hz or 60Hz Boson 320
Resolution: 320 x 256
Field of View: 34°